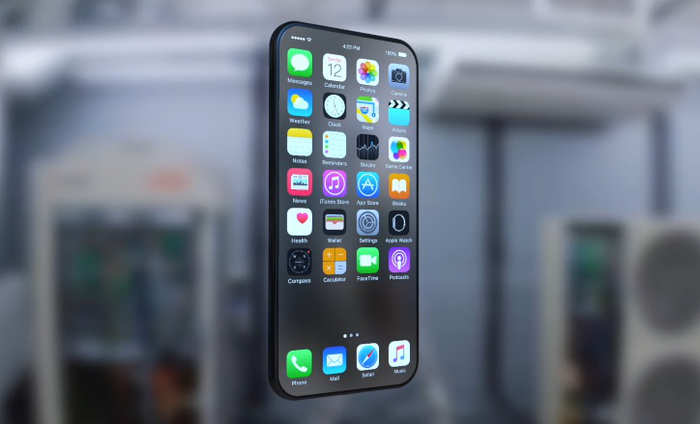 No doubt, as demonstrated in the comments and our social networks that, with exception of OnePlus 5, the iPhone 8 is the most anticipated smartphone of the year. There is a desire to know, which many of us are feeling right now, for the redesign that comes to commemorate the tenth anniversary of the phone. Finally, according to the latest leak, it seems that we would soon find out about the new lines and forms of the Apple mobile.
In the past we have already compiled some photos that showed the design of the iPhone 8 as anticipated by the rumors. Of course the images that have come to light refer to fictitious units of the device, models that serve the cases manufacturers to develop its products before the device officially reaches the market.
Again the last image we got from the iPhone 8 showed that it compiles all the aspects of the design that have been leaked before, so we could say that, as this has happened with previous leaks of other smartphones of the brand, this would be its Definitive format.
One of the first features that have leaked about the iPhone 8 is that the mobile would premiere an integration of a double rear camera, such as the current iPhone 7 Plus, except for the great particularity of having a vertical layout. Another important data that we get from the photos is that there would not be a fingerprint sensor with Touch ID on the back as the case does not leave any holes for it. Again this would confirm the introduction of the already rumored ultrasonic fingerprint sensor below the screen, as this display would occupy the entire front of the iPhone 8.
As for the rest of the design features of iPhone 8 we did not find anything out of the ordinary. Again we have the usual switch that allows you to mute or activate the sound of the smartphone quickly that is located just above the volume buttons. The space left profile again is reserved for the power button, one of the possible candidates to host the fingerprint sensor in case it does not appear integrated right under the screen.
According to all rumors the iPhone 8 will be unveiled on September 17. So, it will be on that day when get the official news and confirmation about all these features and specifications of the phone. Click here: learn to backup iPhone to iTunes and iCloud.