Nokia is becoming one of the most talked about companies lately, and we can see this success in its fame for Nokia 3310 which sold out very fast. Today we will again talk about their new Android phones, as the design of the new Nokia 7 and 8 has been leaked on the Net.
We have spent a lot of time looking at the rumors of the new Nokia, as they are the most anticipated phones this year by many users. We saw a conceptual video of a possible Nokia 9, which showed us lines of design quite similar to those of the Nokia 6, improving them and betting on a bigger screen, but today, we see Nokia's high-end design for this second half of the year.
The design of the new Nokia 7 and 8, filtered on the web
We can see more and more details about the new Nokia mobile phones. In these photos that have leaked on the Internet, we see some sketches of what would be the new Nokia 7 and 8, and now we will comment what we think, but apparently, are not intended for the high end.
In this image above we see the back and side of what could be the new Nokia 7 and 8, seeing that they will carry a double camera manufactured by Carl-Zeiss, who had previously collaborated with Nokia. We see that the module of the double camera will be in the same place.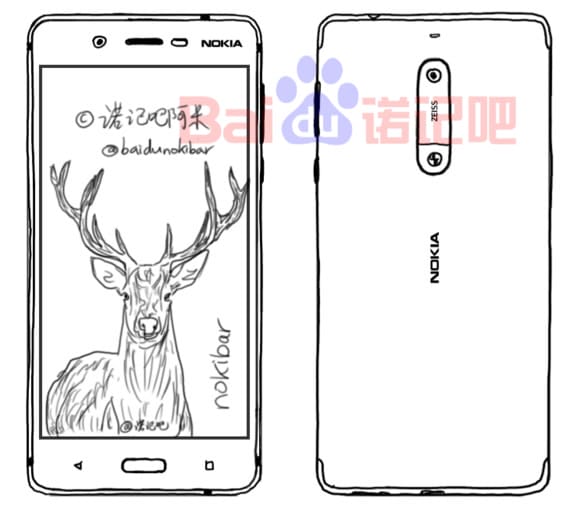 In this image, we can see the design of one of the two Nokia, seeing that it will not have the frames as well exploited as we thought, coming to think that finally it will not be a high-end terminal, but a mid-range high. We could see in the last leaks, seeing that the Nokia 8 would carry a Snapdragon 660 processor. Perhaps Nokia reserves the high end for the Nokia 9.
At the moment, what we can know and do not think is a rumor, is that Nokia will launch in the second quarter of the year, the phones presented at the Mobile World Congress in Barcelona, to more than 120 different countries.