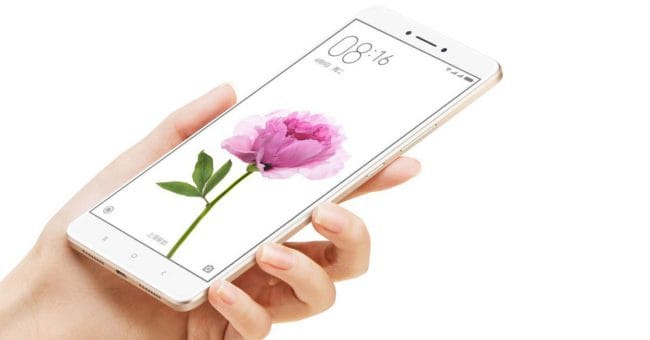 Xiaomi is still one of the most influential brands of the moment in the Android market, and that is why whenever they take out any new device or are about to take it out, it becomes a benchmark in their industry. This happens mainly in the mid-range. Today we have a leaked image about the design of the Xiaomi Mi Max 2.
A few weeks ago, we already knew the characteristics of the Xiaomi Mi Max 2. The Chinese firm would continue to bet on the Qualcomm processors instead of the MediaTek, causing their terminals to climb a step, both in price and in power consumption. Today we have more information about the design of the Xiaomi Mi Max 2. Its most outstanding feature is that its aimed at people who want a very large smartphone.
Today we are going to tell you all the leaks that have come on the design of the Xiaomi Mi Max 2. This device will have a 6.4 screen, everyone wont be able to use it due to its large size. It would carry a Qualcomm Snapdragon 660 processor with 4 GB of RAM.
Now we know the design of the Xiaomi Mi Max 2, thanks to the image that have been filtered on the Internet. In this image, we see how the design changes very little with respect to the last generation, betting on a simpler rear with a camera a little smaller and farther from the center. The fingerprint sensor is still at the same place as the last generation, perhaps the biggest changes will be seen on the front.
We can also see that the design will get a little thinner than last year, as it will be made of metal instead of glass. At the bottom, you can see a USB Type C, something that is quite common in the smartphones of 2017. The jack of 3.5 mm is still present on the device although it is quite thin. With the image, we can say that it will be a smart renewal of the Xiaomi Mi Max in both hardware and design.
According to rumors, this will be presented in the market on April 19, this Wednesday along with the Xiaomi Mi6. We do not know anything about it yet, but it would not be surprising if Xiaomi presented two different-range terminals in the same event, as they have already done it before.