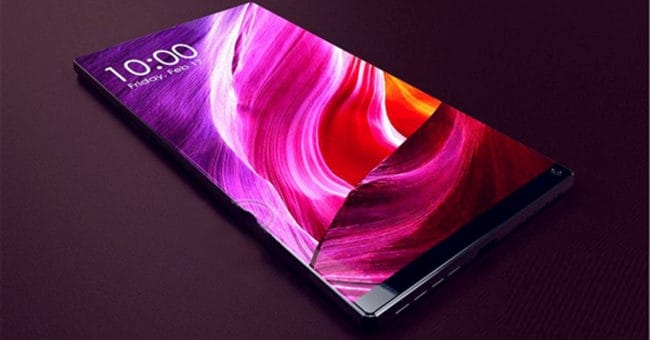 Xiaomi launched its current flagship yesterday. Once you know all the features of the Xiaomi Mi6 as well as its retail price, it is time to look forward to and gather all the possible information for the future smartphones of this Chinese firm. As it happened a few days ago with the Xiaomi Mi Max 2, similarly it has happened today with Xiaomi Mi Mix 2 to meet new features.
We still dont know how the Xiaomi Mi 6 behaves against the Samsung Galaxy S8, iPhone 7 and other high-end smartphones, and now the looks are placed on the successor of one of the most attractive phones, not only of the company, but of the entire mobile telephony market. We refer, of course to the manufacturer's unmanned terminal, the Xiaomi Mi Mix.
We are receiving information on the features of the Xiaomi Mi Mix 2 from the beginning of this year with a high number of leaks and rumors suggesting the device specifications. The latest leaks come from Gearbest, one of the best-known online stores when buying Chinese mobile, which has left us more details of the Xiaomi Mi Mix 2.
Features of the Xiaomi Mi Mix 2
According to the publication of Gearbest, the Xiaomi Mi Mix 2 would hit the market boasting a 6.4-inch AMOLED panel with a resolution of 2560 × 1440 i.e. a Quad-HD and 2K display. It would also have an Snapdragon 835 processor with different versions of 4, 6 and 8 GB RAM, while the storage would be of 128 and 256 GB. This time the smartphone would be equipped with a 19 MP rear camera and a 13 MP front camera, so there is no trace of a dual camera like the Xiaomi Mi 6.
Other features of the Xiaomi Mi Mix 2 mentioned by the online store would be a battery of 4,500 mAh and the presence of MIUI 9 based on Android Nougat. The image shows only one concept of the device, so we cannot give complete veracity to these filtered specifications, as it happens to occur from different origins.
It is still a few months before the Xiaomi Mi Mix 2 officially appears, but since the current Xiaomi flagship was shown yesterday, it immediately becomes one of the most anticipated phones of 2017.