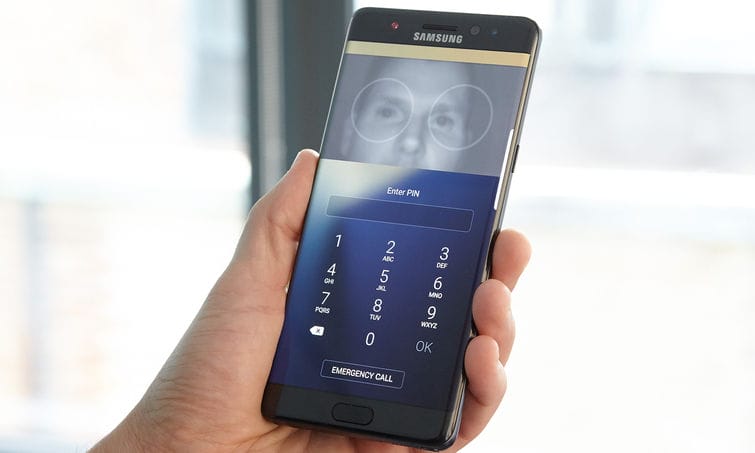 After recording the test of resistance of Samsung Galaxy S8, Zack Nelson of JerryRigEverything has arranged to disassemble the smartphone. In the process, an an interesting detail have been detected about the front camera of the Galaxy S8. In addition to the improvement in resolution and support for autofocus, the lens has what could have been an optical stabilization system.
The first units of the Samsung Galaxy S8 begins to be distributed and consequently increases the multimedia content and information around it and the Plus version significantly, data driven by the first to test the devices. The creator of the YouTube channel JerryRigEverything has been one of these to give us some initial impressions of the difficulty that will be involved in the repair of the Samsung Galaxy S8.
It has been arranged to disassemble the Samsung Galaxy S8 completely as you can see in the attached video below. However, it is not with ease that the components such as the audio jack, the battery and the motherboards are extracted. The highlighted information is part of the front camera module.
As we know, Samsung has improved the sensor of the front camera with eight megapixels, in addition to lenses with aperture f / 1.7. Likewise, it is the first time that the company includes autofocus for the front camera lens, allowing to automatically focus the faces taken in selfies. However, the idea of Samsung could have been even more ambitious.
Hardware details of the Galaxy S8 front camera
While some of the snapshots of the video show the optical image stabilization system integrated in the rear camera, a known feature, the most interesting part comes when Zack arrives at the point of disassembling of the front camera. In this section, one of the sequences of the video lets us see how the front camera of Galaxy S8 has an alternative stabilization system.
Everything seems to indicate that Samsung could have experimented with the introduction of an optical stabilization system for the front camera of the Galaxy S8. Although in this video they point out that, somehow, it is not available as such, but the structure of elements mobile devices do not act as a proper IOS, as seen in comparison with the rear camera's optical stabilizer.