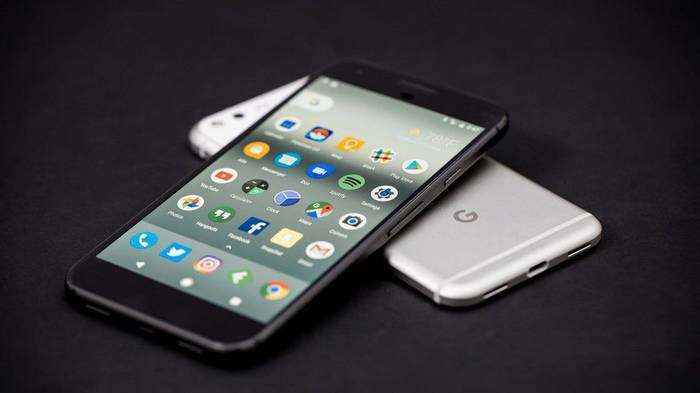 For months we have attended a dance of leaks with the new Google Pixel 2 as protagonists. However, today was the first day that one of those models has walked the Geekbench platform. In fact, the database of this performance test has recorded some of the future features of Google Pixel 2. This way it has been detected to be with Android O and 4 GB RAM, in addition to a Qualcomm processor that could correspond to Snapdragon 835.
Last October 2016, Google took a 180-degree turn to its commercial strategy in the smartphone market. The technology was loaded with a stroke that the range of Nexus terminals had made to make way for the new Google Pixel. A few months into the year of its commercial cycle, details about the hypothetical Google Pixel 2 have already begun to be known.
We have had some vague reference regarding the same as well. Some of these were pertaining to its design others about its characteristics and some even about the number of mobiles that will make up to the second generation of Google Pixel. Today that information is slightly enlarged with the staging of Google Taimen, as it has been recorded in the Geekbench database.
First Features of Google Pixel 2
The well-known web tool has been and is a gateway to detect new smartphones ready to be presented and released, new mobiles that are registered next to their main specifications. This is the case of the hypothetical Google Pixel 2, one of three that is expected to be presented in the coming months. So, now Geekbench lets us see some features of this Google Pixel 2, which currently points to 4 GB RAM and a Qualcomm octa-core processor in terms of hardware.
Regarding this last fact, it is believed despite the frequency limitation that it could very well be with Qualcomm Snapdragon 835. Another detail that could have been associated with the mobile has been Android O as software version of the operating system which would arrive as native.
The pieces of the puzzle fit since it is expected that this new Google Pixel 2 will see the light during the month of October and be the first to natively look at Android O, the tentative name of the next big update of the Android version. In fact, we hope that the Mountain View show an advance of this new version, as well as the start of the test program with the first Beta of Android O in the Google I / O, in the event for developers to be held on 17 May in California.