Samsung Galaxy S8 is already officially on sale and that encourages more users to try the equipment. These personal tests gradually let's you know the little secrets of the Galaxy S8, details that may not have come out yet. As is the case of the Galaxy S8's Home button, which has been discovered as not fixed on the screen but slightly changes position.
Some of the great news of Samsung Galaxy S8 has been the screen without bevels and the suppression of the Home button physical front. A change promoted precisely by updating the design of the smartphone. However, the company has opted for a virtual keypad, which in turn has sensitivity to pressure and that is not the only particularity of this Galaxy S8's Home button. Additionally, the Samsung Galaxy S8 screen is crowned as the best in the market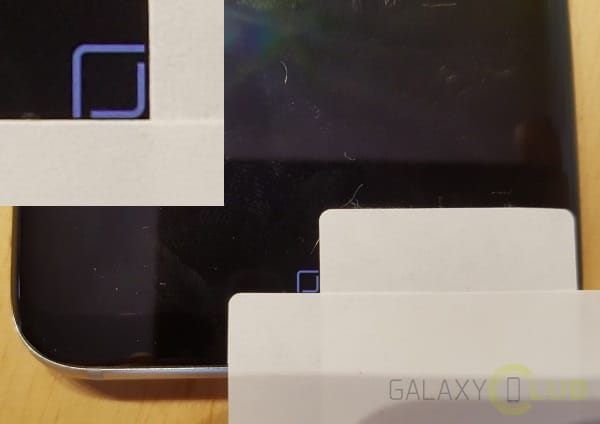 As we have seen in numerous videos, Samsung Galaxy S8 has been the subject to tests of all kinds since its introduction. Some even using rigorous methods like the tests of fall and resistance. Others have shown us the user experience. Similarly, we too launched an in-depth test of the Samsung Galaxy S8 Plus. However, it was not until today that the first users noticed a small detail related to Galaxy S8's Home button.
As we know, the manufacturer has abandoned the already enigmatic physical home button that has appeared on the front of the smartphone since the launch of the first generation Galaxy S. However, in the Galaxy S8 that button is integrated with the interface of the system, Samsung Experience. It's a virtual button that also detects different degrees of pressure. However, users have discovered a secret, as you can see in the attached images.
The reason behind the burned effect of OLED screens
The reason is none other than that of the position of this Samsung Galaxy S8's Home button which moves slightly in position and is not fixed in the same section of the screen. The reason behind all this is not some software bug or anything; in fact it's quite the opposite. As mentioned before, this slight change in the Galaxy S8's Home button was premeditated. This prevents from the apparent "burns" on the surface of the screen that is projected by the image of this virtual button, a known effect on this type of OLED display. Otherwise, the fixed reproduction of an image in the same section of panel for an extended time would end up leaving a trace, a mark that would not disappear.