The HTC 11 will come with a Snapdragon 835 and 6 GB of RAM. HTC does not have a good timing, we know. Their phones, by specifications and performance tend to be up to their competitors, but when we compare the price of them, we see how the terminals of the Taiwanese firm are significantly more expensive than the rest.
It seems that HTC will follow the same road during 2017. And is that although we cannot say that they will continue with the same pricing policy that have led so far, as far as specifications, it seems that the future HTC 11 will be a true flagship .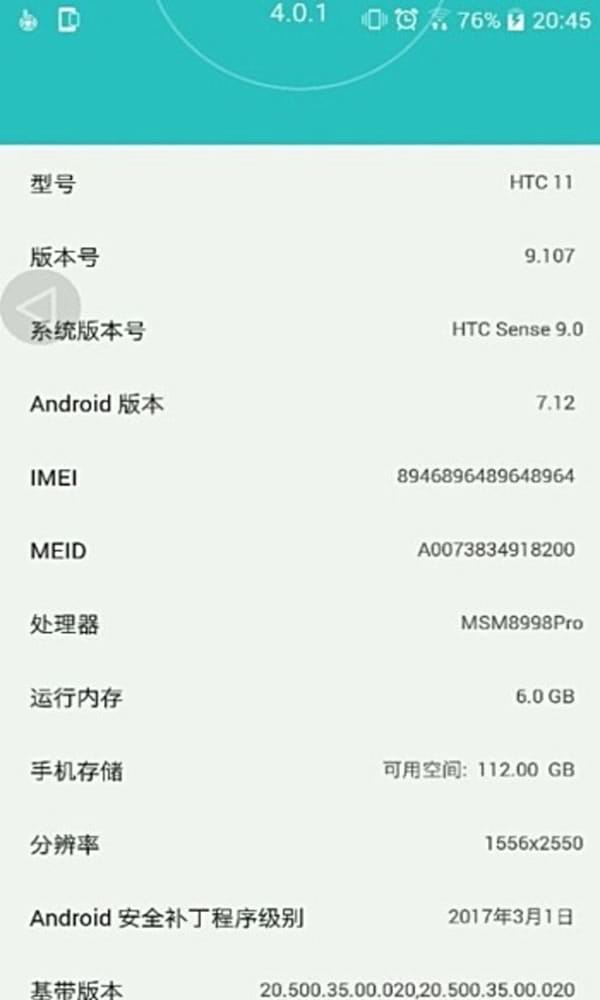 It is not the first time we see rumors similar to those brought to us today by GSMArena comrades. Although the LG G6 has not been able to mount the latest Qualcomm processor due to lack of stock, it seems that HTC people have managed to have enough stock. It is not confirmed, but all rumors point to the HTC 11 will integrate the Snapdragon 835.
As for RAM, there are more discrepancies. Previously, it was rumored that it would incorporate no less than 8 GB, but today it indicates that it would stay in only 6. All this we have extracted it of a screenshot supposedly realized in one of these terminals.
In the same image, we see that the terminal would be running HTC Sense 9.0 above Android 7.12. None of these versions of software has yet come to market, even in beta versions, so we can imagine that this information is totally unfounded.
As for the rest of the supposed specifications of the Taiwanese terminal, it has been rumored that it could include a 5.5-inch screen, with QuadHD resolution, curve and water resistance. We will see how many of these rumors finally confirm, but everything indicates that the HTC 11 will be able to compete with any smartphone.