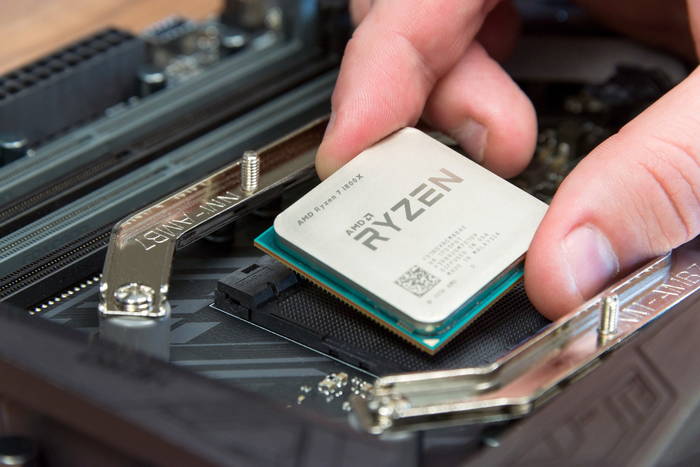 Today we learned that Nvidia is planning to advance the launch, by few months, of its next generation of graphics cards with Volta core . A few days ago, we learned that it was Intel who had the full intention of advancing the launch of Basin Falls to Computex this year. It can be possible that these two industry giants are being concerned about the AMD releases, a company in theory inferior to them.
It is undeniable, we are living in times especially scrambled in the hardware industry. It is not unusual to see that a couple of technological giants like Intel and Nvidia begin to advance the launch of new products. We all know that a brand anticipates a launch so that customers do not escape when they find another more viable and / or cheap alternative in the market. In the case of AMD Ryzen, I am convinced that it must have hurt Intel, as they are not accustomed to have active competition in its branch of processors. Now Intel have faced a rival almost as powerful but much cheaper than it had anticipated.
This and the alleged new processors of 12 and 16 cores that AMD could be preparing to give the big surprise in the HEDT category, in which Intel has never had any competition. This may be the reasons why Basin Falls is going to advance a few months in the launch, while accelerating the work of migration to the 10 nm node for Cannonlake, a node that until now is resisting quite a bit and preparation of Coffee Lake, the processor which should replace the current Kaby Lake. Intel has just realized that a 10% increase in the performance of its processors will no longer be enough to stay competitive and continue to charge the prices that it currently charges.
Maybe the Nvidia movement surprised me a lot more than Intel's. After all, they currently dominate the entire high-end market, with four graphics (five if we count the recently defunct TITAN X Pascal) capturing the first performance positions, so the advance launch of Volta by a couple months does not make much sense, unless Nvidia has news of Vega of which I am not aware (not too difficult, on the other hand). If Volta wants to replace the current Pascal graphics, which would not make much sense given that right now, removing in the mid and low range, does not have much competition. On the other hand, as a RX 400 series have been sold as candy and currently faces to Nvidia in the price range where they develop the Geforce GTX 1050 to the GTX 1060 6 GB.
My opinion is that Nvidia anticipates that Vega will give soups with waves to its current range of Pascal graphics and wants to counter the launch with the new graphics cores to try to stop the bleeding before it could be produced.
In any case, the fate is set for these three companies and now we only have to see if the launch of AMD will translate into achievable results at all levels.
By the way, as I predicted, forget that Intel is going to lower prices. Intel has never done it and will not do so in the future.