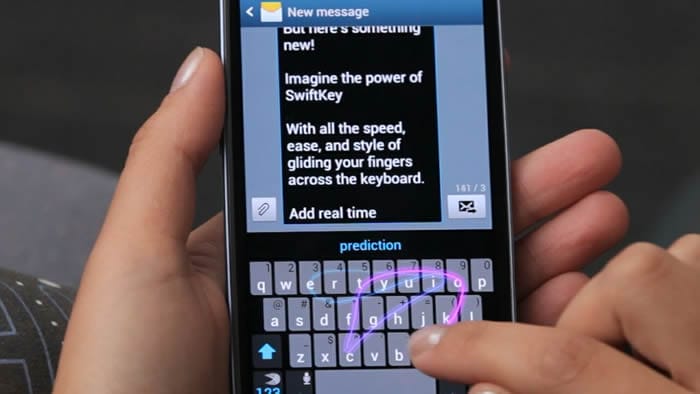 There are a multitude of Android keyboards in the Google app store, but few can shade Swiftkey, one of the apps most valued by all users. The good reviews received by the keyboard are due in part to the extensive configuration and customization possibilities that are now extended with the latest Swiftkey update.
If you've come this far you'll know that you can customize many aspects of the SwiftKey keyboard, but the key sounds have not been one of them so far. And we say so far because the company has just announced that thanks to the new update of SwiftKey includes the option to configure one of four sound profiles of keystrokes. This way users can choose between traditional, Android, modern and Blip.
How to apply sounds to keys in Swiftkey
The key sounds are available to be configured from the keyboard settings section of the keyboard application. This is where you can configure one of the 4 sounds available in the last Swiftkey update. When choosing "Modern" you will hear a wooden sound, "Android" plays the classic keyboard sound default Android, "Traditional" sounds like a mechanical switch while "Blip" is a small electronic beep.
After installing the Swiftkey update, you will find that by default the sounds are turned off, so you have to configure it manually in the application settings.
It is not clear if there are other changes in this update, since Swiftkey has not announced other news as the arrival of keyboard sounds. This update is still being developed, but if you want to enjoy this new feature you can always install the beta version of the app to try before anyone else.
The latest update of SwiftKey that brings the sounds to the keyboard comes after weeks ago the company will release its new clipboard in the application. Thanks to this function you can save certain sentences in this section to be rescued later. In addition this new feature of the keyboard came accompanied by a few shortcuts from the keyboard itself to paste those saved sentences directly.