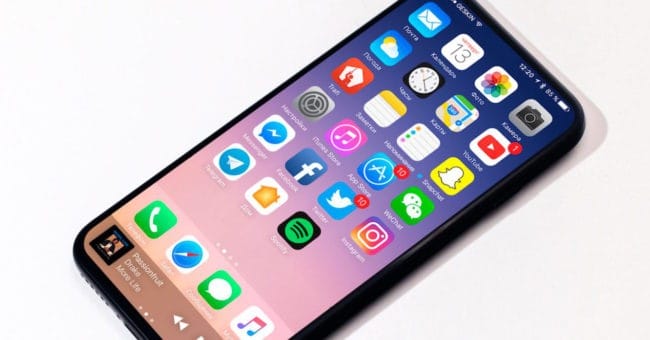 The first real images of the possible iPhone 8 would come out this year. However, the launch of iPhone 8 would be delayed due to some production problems that are going to be discussed below in full detail.
The iPhone 8 has it all this year, to get a really breakthrough mobile. Apparently, for its 10 year anniversary since the first iPhone came out, this year Apple brand would launch a new mobile with a surprising design apart from the new iPhone 7s that are in the renovation of Apple's high-end last year. It is still unclear whether this iPhone would be called iPhone 8 or iPhone Edition.
The launch of the iPhone 8 would not be in September
Little by little we are getting to know more details about all the mobiles for the second half of the year. However, this time the rumors of the iPhone are coming sooner than their normal speed. The design of the iPhone 8 as we already know could end up having a fingerprint sensor in the back as they would not have time to integrate the fingerprint sensor on the front of the screen.
The news that got all our attention is the date of departure for iPhone 8 could be delayed due to some problems. However, the new iPhone 7s would arrive on its date in September but iPhone 8 would not arrive until the end of the year.
This delay of the iPhone 8 is because they are working on the new OLED screen technology that covers the entire terminal along with the new processor made in 10 nanometers, a renewed 3D Touch that would bring us some new ways of interacting with it and cameras with possibility to use 3D. In addition, it is expected that this iPhone 8 will be a record in sales and therefore they want to wait to manufacture many mobiles, so it would not end up just as an exclusive edition.
As we have repeated on numerous occasions, there is still a lot to know about this mobile as we will see in the upcoming months with more photos on the design and especially the technology in which Apple is investing so much time. If these rumors are true, then iPhone 8 would reach us by the end of the year at least by the last quarter of the year.
Related:
How to Back Up Your iPhone to iCloud