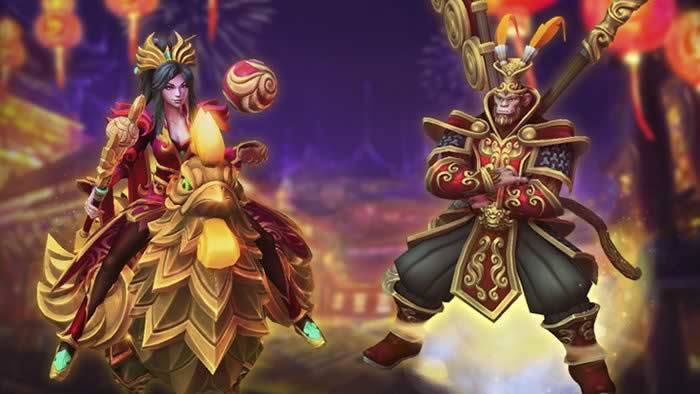 Blizzard does not stop working on its main releases and always finds a way to fit an event to celebrate some festivity within their games.
With these events, Blizzard gives players the chance to get new items that can only be purchased for a limited time as well as a different way to play, to break the routine of the usual games.
'Overwatch' has already started its event to celebrate the Year of the Rooster, as we report in this news, but now it's the turn of 'Heroes of the Storm', which will also celebrate this year with its own event on Lunar Festival.
This Lunar Festival will give all players the possibility of getting a huge cock as a mount that will undoubtedly make us the most striking of the nexus.
To get this mount, you will have to complete 25 times the cock race, a small mission that will appear at the beginning of the first game of the day of any player of your team. For each day that you complete this daily mission, you will receive 200 gold and on completing the 25 you will be able to stay with the mount as well as a portrait of this magnificent cock.
The Lunar Festival will also include aspects for Li-Ming and Samuro, as well as the cloud mount Nimbus, which will allow us to move through the nexus by squandering elegance. But if that is not enough for you, you can also buy the golden aspect of the Galloy mount proving that you take the events of the link seriously.