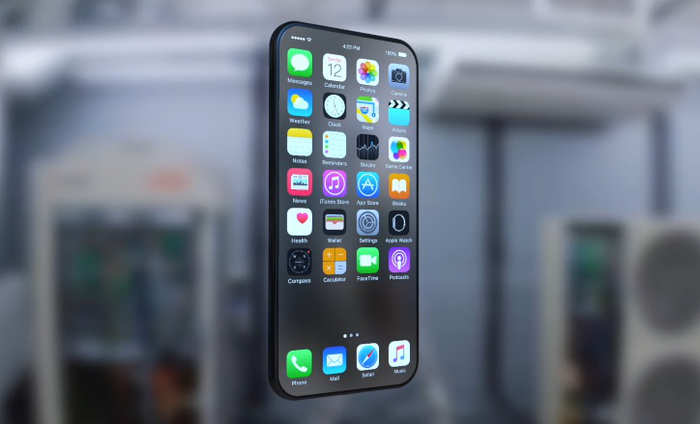 The iPhone 8 should become the revolutionary model that fans of the brand have been waiting for years. To this end, the US firm needs radical innovations and changes. One of these changes is the removal of the Home button. An iPhone 8 without Home button or Touch ID is a complex decision that involves technical difficulties. In fact, this has led to speculations that the removal of Home button and integration of fingerprint sensor can cause delays in its manufacture. We explain why.
As with the Samsung Galaxy S8, the future Apple commemorative model for the tenth anniversary of iPhone begins to draw with precision from the leaks. One of the novelties that have been uncovered on several occasions is the absence of physical button on the front of the equipment. It is a very important decision that will affect both the design and functionality of the new iPhone. Similarly, the technology needed to implement these changes could be the trigger for a delay in the production of Apple's smartphone.
The latest rumors comes from the hand of DigiTimes, a Taiwanese medium known for its influence among manufacturers and distributors of components working for Apple. This time the portal has raised an issue that goes beyond one of the innovations that will presumably surprise us.
First, the filtration points directly to the technology (integrated fingerprint sensor) that the Cupertino company will use to achieve an iPhone 8 without Home button or Touch ID. And is that Apple seems determined to bet on its own technology and thus discard the support of one of the sector's giants, Qualcomm.
Instead of adopting its ultrasonic fingerprint sensor, something that allows you to "hide" the biometric sensor under the glass of the screen, Apple will opt for its own alternative. It goes for a software algorithm developed by Authentec, acquired by Apple in 2012, and Privatis hardware that will make it possible to integrate a fingerprint sensor below the display, remember the nature OLED for the iPhone 8. This is decision can affect both the date of presentation and the commercial launch of the iPhone 8.