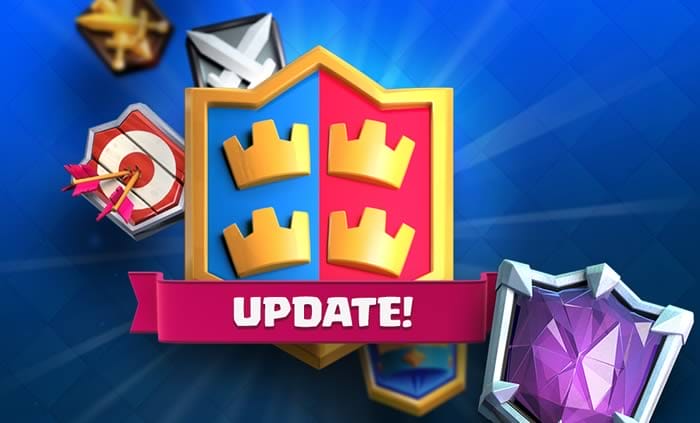 It was known long ago that the Clash Royale Night Witch and the other remaining cards would come out of the game, but today we saw a pretty interesting leak that would tell us how to get the Night Witch on Clash Royale. The new cards are undoubtedly one of the greatest inducements we have been able to find in the Supercell game to keep the players alive, since a game without updates dies very fast and its players disappear, but with Clash Royale it has not been so.
The Night Witch could be the next card to reach Clash Royale, a rumor that has taken hold after some leaks that places it in the next gale of events, which would introduce a challenge similar to the Bandit to get the legendary before it is available to everyone in the coffers.
How to get the Night Witch in Clash Royale
According to the leak, the new challenge will be called Insane Draft Challenge and it will offer the power to unlock the Night Witch beforehand.
After the last update, it has been found that the Night Witch can be obtained through the Insane Draft Challenge. Apparently, the terms of the challenge allow the double elixir and supposedly allow the choice of any deck. At present we do not know how many victories will be necessary to win the new legendary,
These would be the rewards that we can find every x victories, but apparently it does not seem quite right.
100 gems
5000 gold
20 dark prince cards
Giant safe
Night Witch
One of the details about new cards is that the Night Witch could be called the Dark Witch, a legendary card from four of the Witch's prime sister elixir that we all know. With terrestrial targets, its rod has fearsome damage, while bats easily grab the battlefield, it will be a perfect blend of ground-air attack. The bats that it creates regenerate every two seconds and the key of the character is his strength in the melee, with enormous damage.
Clash Royale was last year's best game of the moment, beating games like Pokemon Go. Clash Royale is a fairly simple game that deals with a 1 vs 1 in which you have to knock down the towers of the rival to win the game. This simple mechanics has made Clash Royale one of the most downloaded apps and games of the moment, being also the one that generates most revenue. A game that still has enough time to live.