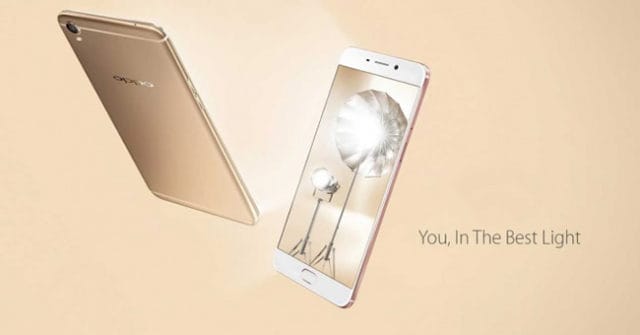 Last fall Apple introduced the new iPhone 7 Plus with a feature of portrait mode for its dual camera, a feature that has gained a lot of attention between other manufacturers. There have been few who have added this feature and now we found out about the first example of the portrait mode of Oppo R11.
In recent days, we found out a lot of information about Oppo R11 such as its different characteristics and much of its data sheet and all this was due to its passage through the most popular performance tests like AnTuTu. All this information has also been posted by us during this past week.
First example of portrait mode of Oppo R11
As we mentioned the portrait mode has become one of the major claims by manufacturers in the development of their new phones. While the iPhone 7 Plus is a high-end mobile, it has to be said that this mode is also coming to mid-range mobiles like the Oppo R11, which will debut the powerful Snapdragon 660 in the coming weeks. Well, an image has revealed that the Oppo R11 will also feature this desired portrait mode. As you can see from the attached image, the portrait effect is clear.
Portrait mode of Oppo R11
Naturally the Oppo R11 will create this effect from its dual camera, which as in the case of the iPhone 7 Plus will achieve this effect thanks to the optical 2X zoom of the camera. As you know this effect is achieved by mixing the image taken by two sensors, each with a different depth of field. This way you can get a joint image in which we see the subject perfectly focused and the background with a blur that precisely highlights the figure of the subject that is in the foreground. This image that you can see seems to be the one that will accompany the promotion of the mobile, which implies that the Oppo R11 will feature a portrait mode like iPhone 7 Plus.
Design of the Oppo R11
This new Oppo R11 will feature a 5.5-inch screen Full HD resolution. In addition and as we mentioned before, it will debut the new mid-range Snapdragon 660 processor, which is the heir to Snapdragon 653. It will also come with a 4 GB RAM and 64 GB storage. The software will be Android 7.1 Nougat. A mobile that will not only copy the look of the iPhone 7 Plus, but will also feature one of its most outstanding features. The introduction and imminent launch of this Oppo R11, which will be one of the first to use the new Qualcomm processor, is to be expected soon enough.