Samsung does not have any phone with so fashionable dual camera technology in its catalog yet. Its new flagship, presented only a few months ago, dispensed without this type of camera when not being ready on the date of its launch. Since then, users are wondering which would be the first Samsung mobile to come with dual camera and currently there are two candidates that could be the one. One of which is Samsung Galaxy C10.
It seems that the first Samsung mobile to arrive with two cameras on its back will be the Samsung Galaxy C10. Even though we have already seen press images that would confirm this theory, now appears a new real photograph in which the phone can be seen, in black, with two cameras in its back.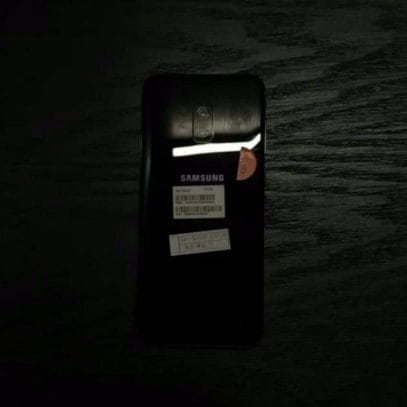 A Chinese leaker has filtered an actual image of the supposed Samsung Galaxy C10 with dual camera, in black color. A mobile in which you can see the two sensors placed vertically and a little below is the logo of the brand. Additionally, the same source ensures that the phone would be called Samsung Galaxy C10 Plus and not Samsung Galaxy C10, as previously believed. In the image you can see the camera with two sensors although no type of LED flash appears.
The details of this mobile are as filtered previously. It would be a mid-range mobile that would arrive with a Snapdragon 660 processor inside and that would be accompanied by 6 GB RAM. The phone would also incorporate Samsung's latest technology developed for its flagship, the Samsung Galaxy S8. The Samsung Galaxy C10 Plus would also work with Bixby, the virtual assistant, and would have a button dedicated to this feature.
This phone would stand out as a mid-range mobile in which Samsung would bet on dual camera technology and its virtual assistant. Rumors indicate that the phone will be introduced during the month of May so it is not surprising that by next Wednesday a mobile that includes a double camera may already appear in the catalog of the Korean brand.