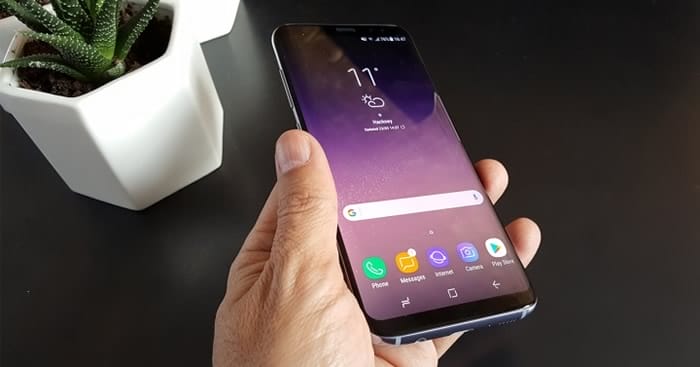 Bluetooth has become the best way to get rid of cables. We will no longer need cable to connect phone and speaker or headphones if they have Bluetooth. The Samsung Galaxy S8, for example, has Bluetooth 5.0, which is also a Dual, that is, we can send music to two devices at once.
Samsung Galaxy S8 with Dual Bluetooth
The Samsung Galaxy S8 has been the first smartphone to come with the latest version of this wireless connectivity, Bluetooth 5.0. One of the features of this latest version is called Dual Bluetooth. That implies the possibility of Samsung Galaxy S8 being able to connect with two different Bluetooth audio devices, can send music simultaneously to both, and can also modify the volume for each individually.
Galaxy S8 Screen
It is an interesting feature if we consider that Bluetooth audio devices are increasingly used and are improving in quality as well. All this is made clear by the fact that mobile phones such as the iPhone or the high end Xiaomi, no longer even have audio jack as their goal is to replace the headphones with Bluetooth audio devices.
So if we have two Bluetooth speakers at home or we have different sound equipment with Bluetooth connectivity in different rooms of our home or if several users are watching the same movie on the mobile, each with their own headphones, now all of this is possible with Samsung Galaxy S8.
To activate this option go to Settings> Connections> Bluetooth> Options Menu> Dual Audio, and check the box with which we can enable this feature. If you are a user who already has Bluetooth headsets or speakers then it will certainly be a feature that you can often use.