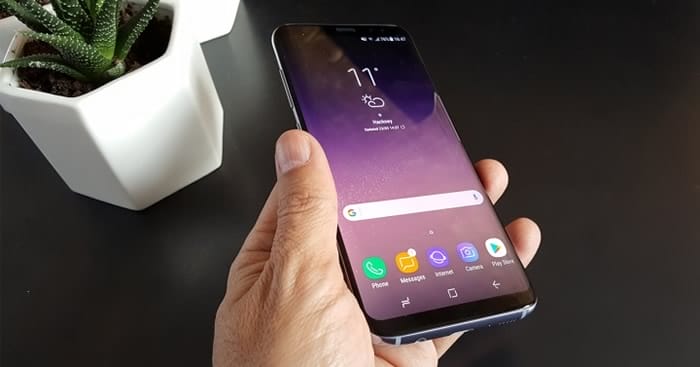 The Samsung Galaxy S8 will receive the Android 7.1.1 as an OTA update after its commercial launch. This information has transcended behind the scenes during the presentation event of Samsung Galaxy S8 yesterday. An appreciation that points to Samsung's intention to release an OTA update with Android 7.1.1 for its flagship model shortly after its commercial launch, to be technically released on April 28. However, it is already known that the advance sale process will expedite the shipment of the equipment, which will be distributed on April 20.
The Samsung Galaxy S8 made its presence along with a version with extended screen called Samsung Galaxy S8 Plus. All a technological boast, with a new and renewed graphical interface; Samsung Experience which adorns the native layer of Android 7.0 Nougat.
The Galaxy S8 with Android 7.1.1 as of April 28?
The information referred points that the Samsung Galaxy S8 will receive an update OTA with Android 7.1.1 Nougat after it goes on sale. So if the filtering is accurate, those who acquire in the first instance both Galaxy S8 and Galaxy S8 Plus would receive a notification with the availability of a new software update immediately after the device is first powered up.
The truth is that, despite the fact that data from an anonymous source is being treated, there are indications that such updating may well be carried out. A significant clue is part of the update plan for the Samsung Galaxy S7. Likewise, these models which were initially expected to receive Android 7.1.1 would finally come with Android 7.0. A last-minute change that may have been motivated by technical problems as the OTA stopped for a few days in China and this may have forced the company to take this step.