Sony seems to be preparing the launch of a new smartphone under the code name Sony Pikachu. We do not yet know its appearance but we have known its technical specifications thanks to GFXBench.
Thanks to the usual tests appeared on GFXBench and reported by the leaker Roland Quandt, we can see that the features of the new Sony Pikachu looks very similar to those of the imminent Xperia XA2, and some say that they are actually the same device.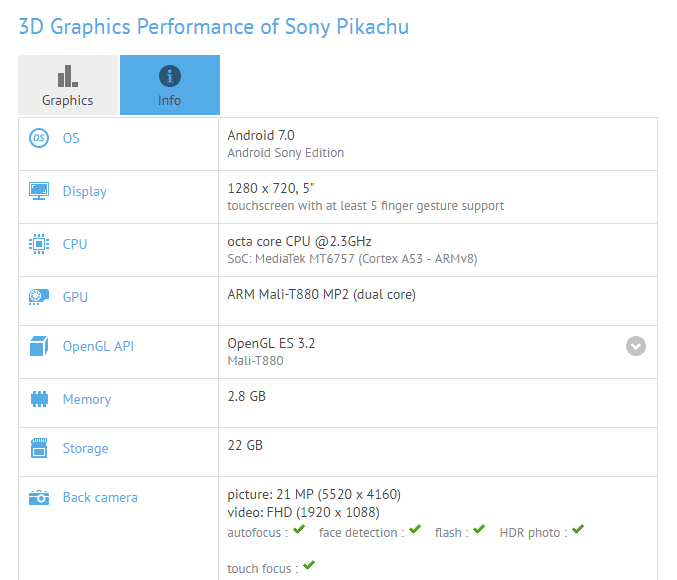 The Sony Pikachu seems to be a mid-range terminal, with a 5 inch screen with 720p resolution, a MediaTek processor with eight cores at 2.3GHz, 3GB of RAM and 32GB of internal storage. It runs Android 7.0 Nougat.
Then there are all the various sensors and antennas like WiFi, Bluetooth, GPS, NFC, but many doubts remain about design.
At this point, however, the question remains the initial one: why this name? It is simple marketing, or Sony is planning something surprising for its customers?
We'll find out only on the day of the presentation, which may be closer than you might imagine. It seems, in fact, that even this device will be unveiled during the event the MWC 2017, scheduled in a week in Barcelona.
We do not know when this phone will be presented, although it could coincide with the event that Sony has scheduled for Mobile World Congress on February 27 at 8:30 am, and in which the Hitechgazette team will be present.