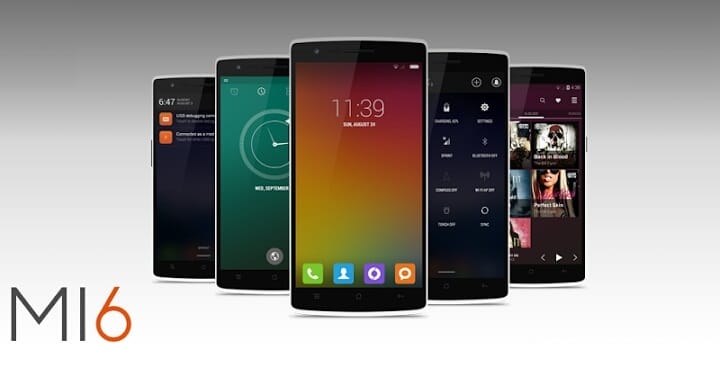 There are several leaks about the specifications of the imminent Xiaomi flagship. This time it has been through the popular test bench GFXBench, which has recorded much of the features of the Xiaomi Mi6. A datasheet that mostly matches the data leaked earlier and is a good indication that presentation is imminent.
In fact, although there is no exact date for the official presentation of the Xiaomi Mi6, it is assumed that it will happen in the middle of this month. Until then, the leaks help us to draw what will be the technical profile of Xiaomi smartphone, which already point to a high performance model, a true top of the range.
Logging data from the GFXbench platform
While there are still doubts on the front camera that the model will adopt, the main features of the Xiaomi Mi6 have been practically uncovered from the last leaks. The latest of these appeared in the alleged packaging box, as well as from captures with a table of data published on the Chinese social network Weibo. In this last occasion GFXBench has been the trigger to re-check that the main characteristics of the datasheet of the Xiaomi Mi6 are repeated in the registry stored in the performance platform, in its web version. An information collected by GFXBench in all probability from a prototype of someone who is testing it, before its presentation.
Features of the Xiaomi Mi6
The Xiaomi Mi6 datasheet, at least one of the three versions planned, would consist of 5.1-inch FHD screen, Qualcomm Snapdragon 835 processor, 12 megapixel camera, where the front would have a maximum resolution of 8 megapixels. Other technical details includes the NFC chip, sensors such as a barometer or the ability of the cameras to record video in 4K.
The two versions of the Xiaomi Mi6 will have different configurations with respect to RAM and internal memory. One of the version would be distinguished by having internal memory of 64 GB and 4 GB of RAM. In the case of a second version, there would be a Xiaomi Mi6 with 6 GB of RAM and 128 GB internal memory.
Possible price of Xiaomi Mi6
In addition to additional technical details such as the capacity of the battery, chances are that we will have to wait for the official presentation of the model to know another detail of great importance, that is none other than the price of the Xiaomi Mi6. Information that we have prepared from different leaks so far, the last one related to a Chinese distributor who speaks of a cost close to $300.