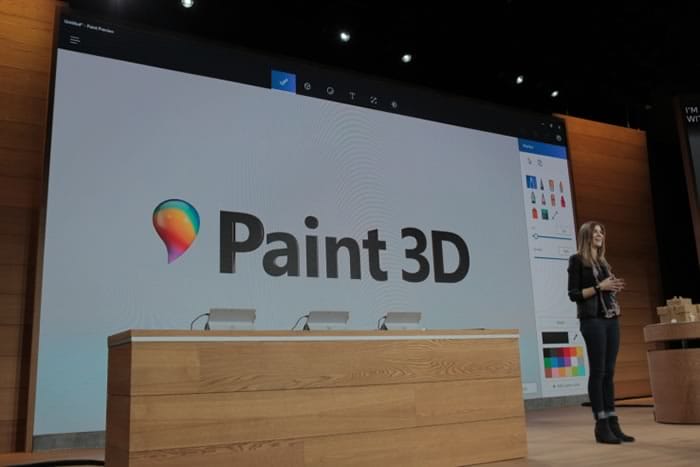 The new version of Classic Paint which will arrive with the Creators Update will include a button with which you can switch to Paint 3D.
News that we will see throughout this year is the updates that Microsoft is preparing for its Windows 10 system, certainly one of the most spectacular, especially for lovers of design will be the use of 3D content, something in which the popular 3D Paint will play a key role.
And is that Microsoft itself is working to make all content related to the 3D in the next update of the system, Creators Update.
That is why they are introducing a series of tools that at least initially seem to be specifically focused on this new approach to design in Windows 10.
It is evident that one of the most transcendental elements in this new project is going to be one of those applications that have been with us almost since the beginning of Windows systems. We are talking about the popular Paint, which will now be renamed Paint 3D. This software in the coming weeks will become the tip of the iceberg of the entire 3D project. In fact this development is now available in the preview of the Creators Update.
As it could not be otherwise, the new software that the Redmond is preparing for users of the latest version of their operating system is actually a revised version of the classic design application that has been around for so long in these systems. Specifically the build 15019 of Windows 10 already allows us to have a rough vision of how the company wants to make the definitive version of Paint 3D.
We can switch between Paint and Paint 3D easily
For those typical users of the classic application, it should be mentioned that this has been updated and now includes a new button that makes an instant change in the software to become Paint 3D.
Therefore, when we are working with Paint, but for some reason we need to use the new three-dimensional functionalities, we will have only to click on the button and we will find the modern application.
It is possible that this button is part of Microsoft's transition so that we gradually migrate from Paint to Paint 3D, since there is no doubt that there will come a time in the future in which the firm focuses only and exclusively in the revamped version of the design tool. Thanks to Microsoft for allowing to use tool of our choice, something that many users would to be grateful for.