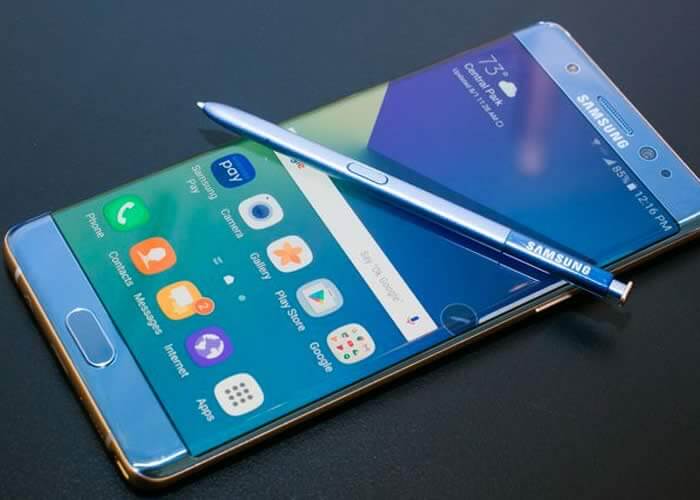 Samsung has posted its Fourth Quarter results of 2016 and it seems that Note 7 withdraw did not affect the profit of the company.
After several months of waiting yesterday we were able to know the cause of the problems suffered by the Galaxy Note7, one of the most sounded gadget of the year 2016.
Despite this, everything seems to point out that money has not been the main problem of Samsung this time, and is that as Samsung tells us in its official news blog. They have managed to see profits during the fourth quarter of last year 2016 even taking into account the great impact caused by the problems of Note7.
In the financial results report for the fourth quarter of 2016, Samsung intended to achieve profits of 7.8 billion dollars. Finally, it seems that this figure has been somewhat short, since the benefits reflected in the income amount to 7.9 billion dollars.
These results differ from what many might think due to the Galaxy Note7 fiasco. Even so, it is necessary to emphasize that Samsung not only relies on smartphones to obtain benefits, and this time its salvation has been the production and distribution of microprocessors, with a profits that reach the 4.25 billion dollars, and a year growth a Year of 77%.
All of this data gives us a 50% growth in Samsung's profits compared to the same period in the previous year. And to top it off, the fourth quarter of 2016 was the best-performing period for Samsung in the last three years.
Taking into account that the majority of profits harvested by Samsung's mobile division in the fourth quarter of 2016 are due to the numerous sales of the successful Galaxy S7 and S7 edge, as well as the various mid-range and low-end terminals, the signature anticipates a decrease of its profits during this first quarter of the year, and as you know, it would not be until March or April when its new flagship, Galaxy S8, will be presented.