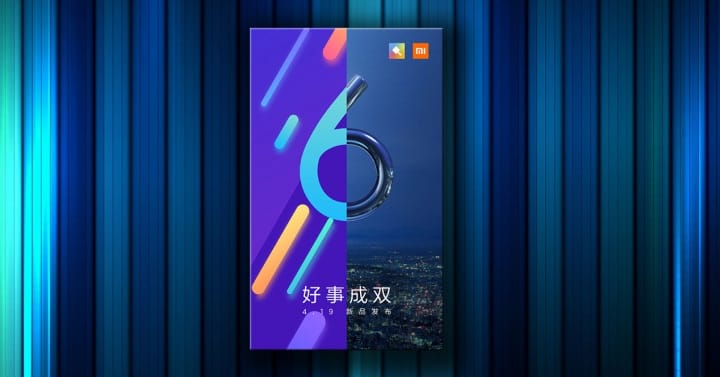 With only a day remaining for the official presentation, new information about the next Xiaomi is emerging. Now the newest thing comes from MIUI's own account on Weibo, it leads us to think that the Xiaomi Mi6 will debut a customized version of the graphical layer integrated with MIUI. No further details have been provided, but everything points to specific colors, icons and wallpapers for the new model.
Over the last few months, the most demanded information on the net was the rumors and leaks about the design and features of the Xiaomi Mi6, in addition to its price. However, during the last stages of the phase prior to the official presentation of the model, some new developments in terms of software are emerging.
A customized version of MIUI for the Xiaomi Mi6
In this regard, there is no doubt that the manufacturer will choose Android 7 Nougat as the basis of their MIUI fork. However, now another piece of relative importance transcends from the Weibo account of the company's software division. We refer to the interface, the appearance of the Xiaomi Mi6 operating system.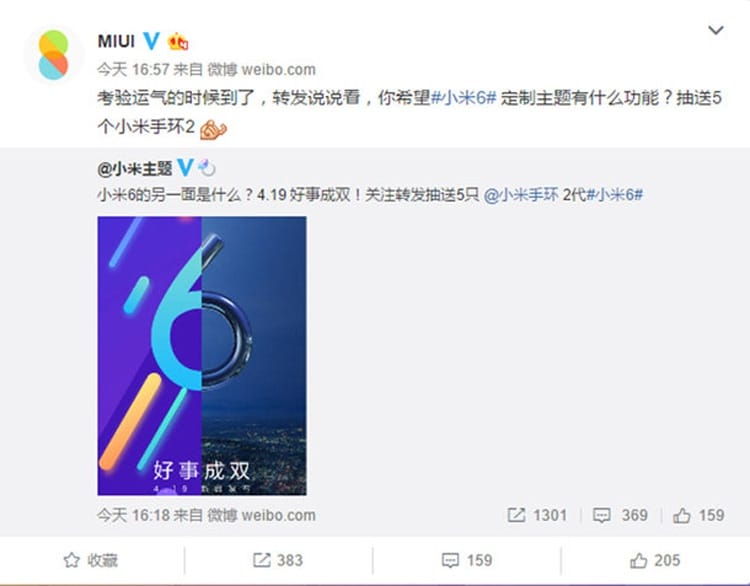 According to the latest MIUI profile publication on the mentioned Chinese social network, the Xiaomi Mi6 will debut a customized version of MIUI, possibly in its V8.2 version, the latest available for other models of the brand. The possibility that the Xiaomi Mi6 will debut with MIUI 9 is virtually ruled out.
As we pointed out at the outset, the Xiaomi Mi6 system interface is expected to have a custom layer specific to the model.
Although it is not explicit information, the image accompanying the Chinese publication shows how the Xiaomi Mi6 would have personalized items from MIUI to stand out from the other models of the manufacturer. These differences would lie in basic elements such as a unique color palette, a redesign of system icons and wallpapers.