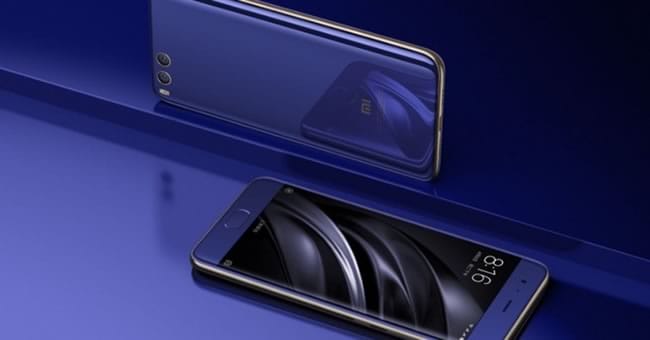 Over the last few days, rumors about the upcoming staging of a Xiaomi Mi 6 Lite, an alleged economic version of the Xiaomi Mi 6, have spread through the Net. A mobile that would incorporate as a novelty the upcoming Qualcomm Snapdragon 660 chip and would have a reduced price of around $ 290 (about 265 Euros). It has been Lei Jun, CEO of Xiaomi, who has denied these rumors. However, you cannot discard new Xiaomi Redmi with the aforementioned processor.
Last April was the official presentation of the Xiaomi Mi 6. A smartphone much awaited by the strategy that was applied by the company. This strategy was none other than to launch a flagship that follows closely the premium mobiles of the first brands, but with much more content. However and even though the price of Xiaomi Mi 6 for the most economic version is only around $ 370 (about 340 Euros), in the last few days there was a speculation that the manufacturer could in turn launch an even cheaper version, a Xiaomi Mi 6 Lite.
Xiaomi Mi 6 Lite, with Snapdragon 660
The information behind the supposed Xiaomi Mi 6 Lite also called Xiaomi Mi 6 Youth Edition spoke of a mobile with a technical sheet identical to the base model, but with the difference of having in its bowels a processor less powerful than the Qualcomm Snapdragon 835. That SoC was none other than the Qualcomm Snapdragon 660, a chip that the US semiconductor manufacturer will present in the next few hours and is expected to be 30% more powerful than its predecessor.
In exchange, rumors pointed out that the hardware update of the Xiaomi Mi 6 would also promote a price reduction to honor the name of the team, Lite Lite. The cost had been fixed at $ 290, about 265 Euros, compared to 340 Euros of the basic version with 6 GB RAM and 64 GB of Xiaomi Mi 6.
Xiaomi CEO denies rumors
However, Xiaomi CEO Lei Jun has not been slow to react to this wave of information and he has cataloged it as false. So, if we rely on the statements of the Chinese company executive through its Weibo profile, there will be no Xiaomi Mi 6 Lite, the supposedly cheaper version of the Xiaomi Mi 6.
However, the words of the head of the leadership of Xiaomi have in turn generated another batch of speculation. The fact is that Jun has not denied that the brand has in development a mobile with Snapdragon 660 processor, a team that does not seems to not correspond with Xiaomi Mi 6 Youth Edition, but could very well be a new Xiaomi Redmi family.