If we had to choose the biggest leak in the history of smartphones, probably the prize would be taken by that Apple engineer who forgot an iPhone 4 in a bar in 2010 when this model had not yet been announced.
The device, which was camouflaged in a sleeve designed to look like an iPhone 3GS, ended up on the cover of Gizmodo so that everyone could appreciate its appearance before its official announcement.
Any new iPhone has to be tested outside the lab, but the last thing Apple wants is that anyone can see the design and functionality of their new phone before it is announced. That's why Apple has long camouflaged its iPhone prototypes in cases specially designed to avoid prying eyes.
Now the famous source of leaks Sonny Dickson has shared with MacRumors photographs of cases that reveal how Apple conceals his prototypes of iPhone when they are in the test phase.
The top image shows one of these cases, which has been designed to cover the design of the iPhone completely, to the point that only a small part of the screen is visible. The yellow tape aims to detect if someone has tried to remove the iPhone from the inside of the case.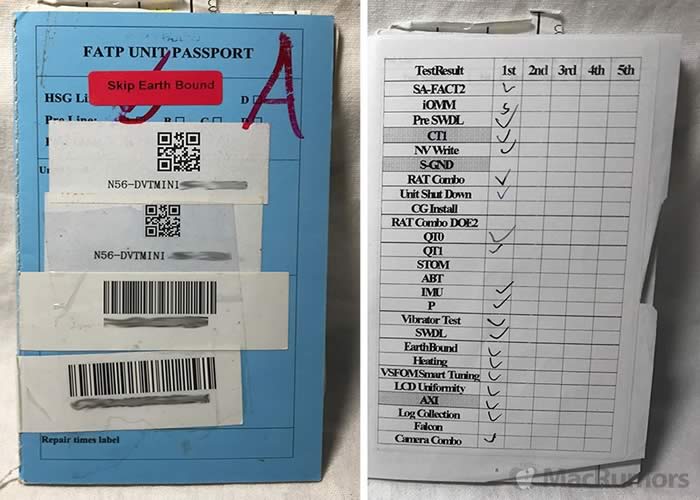 Another interesting point is that each iPhone travels with a kind of logbook (or passport, as Dickson calls it) which documents how the device responds in each test.
Each component or product being tested is documented on one page. The person writes his initials next to his notes about whether he passes or fails or any other comment. It goes through every test person. Finally [the phone] is shipped with the "passport" from China to Apple.
Given that the iPhone 8 is expected to arrive with a very different design from previous models, it is more than likely that Apple is doing everything possible to avoid leaks on the new device. So, the next time if you see a device with a case like the one in the picture then definitely take a look at the device inside.