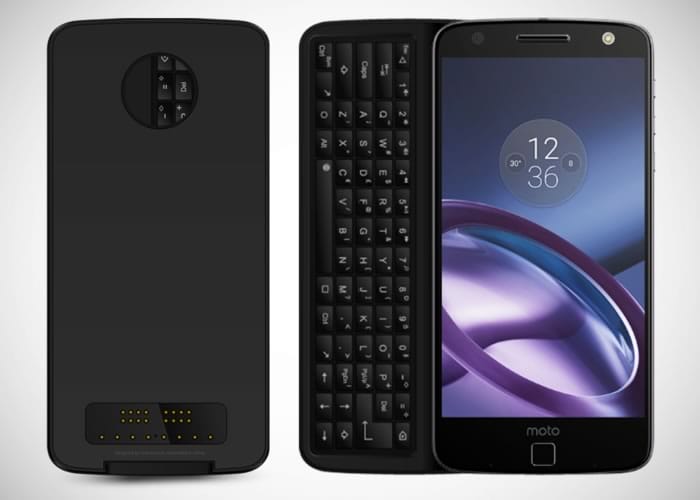 One of the biggest innovations of the Moto family of last year were the Moto Mods, a kind of accessories attachable to their smartphones that offer a plus to their characteristics.
After studying your Moto Mod camera or even a Moto Mod that turns your mobile into a console, today is the turn of a Lenovo independent Mod: a physical keyboard for the Moto Z family.
As we see in the page of the seller, your Moto Z, Moto Z Force or Moto Z Play can already have a physical QWERTY keyboard, ie a Moto Mod that offers you back to 2010 and enjoy a keyboard of the real.
Specifically, Livermorium is the company responsible for this Mod, formed by 5 rows, sliding, inclinable and offering no more or less than 2100 mAh more battery to the device, enough to back up said keyboard.
Livermorium has a goal of $100,000 to start producing this Moto Mod, and already accumulates for the moment $35000. The starting price is estimated at $60 for the black keyboard, $80 for the white or gold model, $200 for a "unique" model and a color that will never be repeated and finally $500 for the special color + the logo that you want.
The format of the keyboard can be QWERTY, QWERTZ or AZERTY, it contains backlit curly keys, numbers row, arrows, shortcuts and custom keys. If you love the idea, unfortunately, you will have to wait for July, the month in which the shipments will be released.
You can see all the information available and contact the developer in Indiegogo, or if you prefer, you can have a look at this MOD of Moto Z, Moto Z Force or Moto Z Play, the 3 terminals that support said keyboard. Remember to give us your opinion!