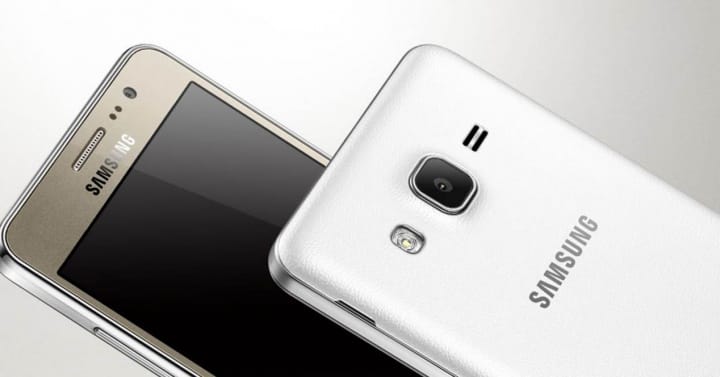 Samsung is slowly growing more in the midrange. In recent years, we have seen a great evolution in these price ranges, since we could consider other mobile phones better in terms of price, but this has changed over time. Today Samsung is one of the best exponents in the mid-range, and today we are going to tell you the features of the Samsung Galaxy On7 2017. This year Samsung has released its new A range with enough news and it is one of the best phone in its price range that we can find in the market.
Features of the Samsung Galaxy On7 2017
With the passage of 2017, we are seeing how all the phones of middle range are filtering in the market. Today it is a new Samsung phone, this time the Galaxy On7 2017. We could already see the old Samsung Galaxy On7 last year that left us with a good taste, but today we have the first rumors about its renewal.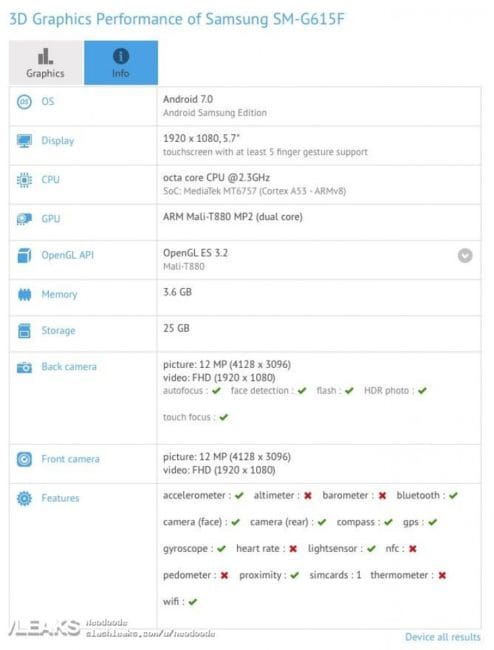 The features of the Samsung Galaxy On7 2017 have been filtered in GFXBench, in which we can see that Samsung will bet on the MediaTek processors instead of their own with Exynos. The processor would be an octacore MKT6757 with a speed of 2.3 GHz. The highlight would be its RAM, which would be 4GB, the same as the newly introduced Samsung Galaxy S8. It also comes with 32 GB of storage.
We can also see that it will not be a phone for everyone, as it will be a 5.7 inch screen, a screen that is not made for all hands. Other things to note in the features of the Samsung Galaxy On7 2017 is that it will arrive with Android 7.0 Nougat, a FullHD resolution and a front and rear camera of 12 megapixels, but surely will be different sensors for each part.
As soon as we have more information on its launch or its design we will see to see if Samsung can really innovate in these ranges with the design just as it has done in the high range with the Galaxy S8 and S8 Plus. We will be attentive to new leaks.