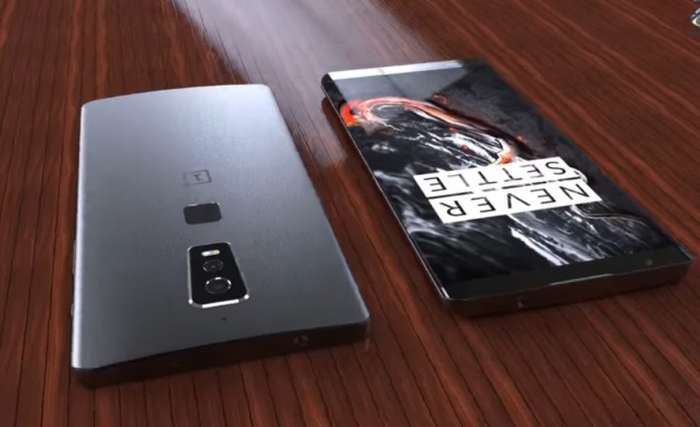 We have already seen almost all the high end that are going to come out in the market, like the newly presented Samsung Galaxy S8 or the LG G6 that was presented at the Mobile World Congress. There are some brands, especially Chinese, that still do not tell us anything about their next phones. Today, we see a concept of the OnePlus 5 seeing its possible design with curved screen.
OnePlus is a brand that does have to stand out and it has been a policy since it began to create excitement with its first product. Now, whenever they are going to present a product, whatever it may be, it generates a cloud of expectation making all its users really aware of what the Chinese firm is going to present.
Now we are going to show you a concept of the OnePlus 5 where it shows us how the new high range of the company would be according to all the leaks that have come out. We already know that the number four will be skipped because it is the number of bad luck in China, so that number will be forgotten.
The following video shows us a surprising concept of the OnePlus 5
We also know that it will carry the most powerful specifications on the market, betting on a Snapdragon 835 processor, as well as 6 GB or 8 GB of RAM. Right now we do know much about its specifications, but what matters now is the design theme.
As we see in this video the concept of the OnePlus 5, we see a front screen very exploited, similar to the Samsung Galaxy S8, with a curved screen and a metallic design. We can also see how it would carry a double camera in the back similar to the mobile phones like the iPhone 7 Plus and the Huawei P10.
Another thing that stands out is that it would carry on the navigation buttons with its own logo, regardless of the fingerprint sensor that would go to the back. This concept of the OnePlus 5 might be right on some things, but we think it would not dispense with the fingerprint sensor, and surely end up betting on the integrated fingerprint sensor on the screen.
We also know that one of the weaknesses of OnePlus has always been the camera, and perhaps betting on a dual camera in your phone is something too expensive to remain as cheap terminal as the OnePlus 3 compared to other high end.