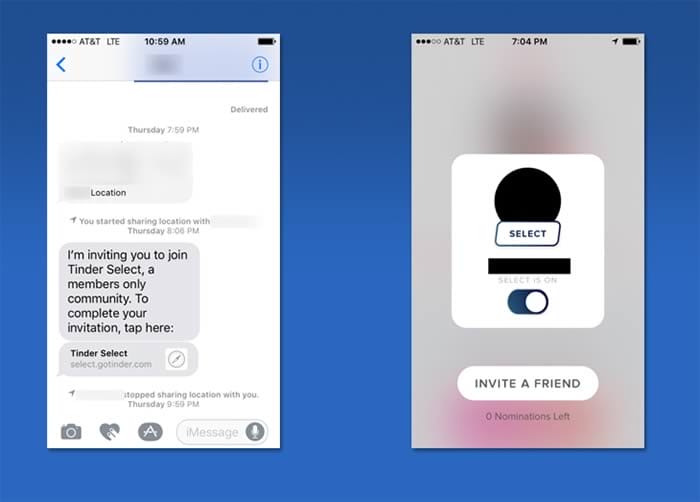 Tinder, the well-known mobile dating application has an exclusive version of its application focused on select users, including models, CEOs, handsome and people.
This has been noted by TechCrunch which has been able to access some images of this version that turns out to be an exclusive layer of its application to which few users have access, which also have the possibility to alternate between the usual version and said Exclusive version, named Tinder Select.
Among the exclusive users of this version who is a group that has the possibility to nominate other users of the platform so that they can join this select club, although at the moment the procedure to be part of this vip version (Tinder Select) is unknown. Of course, the nominated users, once they are part of this group will not be able to make nominations as the publication itself has discovered.
It is the fact that this exclusive version, still under test has been available for at least six months and that the platform has wanted to keep secret throughout this time. Since Tinder has not wanted to comment on this, but it is late because of these revelations it is already known that Tinder has a layer exclusive to VIP users.
From the mentioned publication they realize that the design of this layer is rather better than the one that is available to the rest of users. It seems that at the moment, from Tinder, they want to continue keeping this facet of their application in secret so that in the short term we will not see official announcement about it.