Are you an avid video downloader like me? Then you must have had a Tubemate video downloader on your Chrome as a Tubemate extension at some point.
Tubemate is basically one of those really easy to use video downloaders. You can also have that as an extension on your browser. And a Tubemate extension is always the go-to answer. Tubemate youtube downloader claims itself to be a very useful video downloader for video freaks like you and me.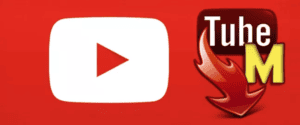 But, here is where the fairytale ends for us. More than usually having a Tubemate extension on your Chrome means you will be redirected to ads. Ads of fake software updates and much more.
That is one of the vital reasons why you should remove it right away. Tubemate youtube downloader doesn't really do much apart from that anyway.
See More:
How did the Tubemate Extension get on my Chrome?
The Tubemate youtube downloader extension is distributed of Chrome web store and has to be downloaded manually, so maybe at some point, you did.
How to Remove the Tubemate Extension?
Well, simply there are two ways, but knowing my experience with it, I had to get my hands dirty and download a malware software to remove it.
I also had to make sure that my desktop was not infected by any interaction with the Tubemate extension. The easy way is for you to locate that icon on the right of your browser. Then right click it and click on 'remove'. That should be enough.
But, moving forward if you are insecure like me about any youtube downloader that showcases fake ads, then maybe download a malware software like Malwarebytes Anti-Malware or MBAM.
Click here to get it.
You can just download it and install it for your benefit. Once you click the 'Finish' tab you can run the software to make sure your device is unaffected from the interaction with the Tubemate extension on your Chrome.
You would finally find a screen popping up just like below;
Of course, you can note that the options for malware removal are plenty and you can choose to from an array of software that performs this task.
In the end, getting rid of the Tubemate extension is advised so you can keep your device free of fake and unwanted ads and malware.