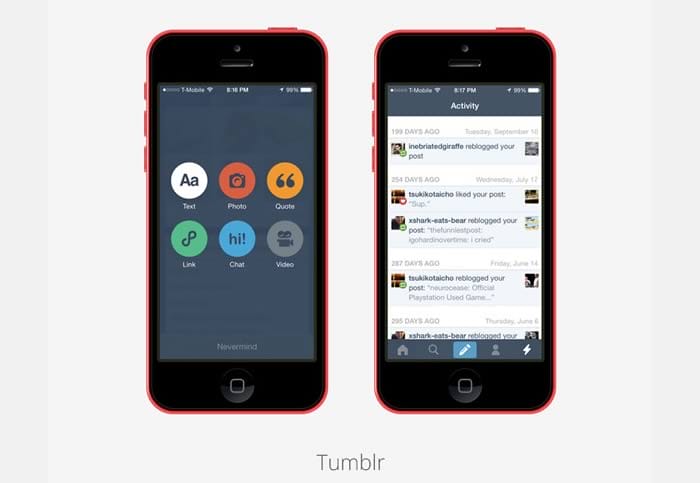 Tumblr, the Yahoo-owned tumblelog service, wants to attract more participation in its service through its mobile application available for Android and iOS platforms by incorporating sticker tools and color filters. This will allow users to be more creative and therefore spend more time in applications generating content. These new features will be deployed throughout the day and tomorrow to all users of the platform.
From the outset, users will have a collection of more than 100 different stickers to choose from, which can be used both for their own photographs and for those GIFs generated by themselves as well. This collection will have a great variety of objects, but Tumblr will work on expanding the collection itself to add new objects that are not yet present. In addition, there will also be limited collections to make use of them at specific times.
In this respect, users, once they have created their photos or GIFS, will have to press an icon with the square face image to be able to access all that arsenal of creative stickers. With regard to creative filters, just start with a photograph or a GIF and select the wand-shaped button and then use a slider to access the desired color.
From the announcement itself has included a small section of questions and answers where users can clarify any possible questions they might have about it. It is, as it could not be otherwise, try to resemble other similar applications incorporating creative tools that allow users to create and share content and, in the process, increase the community of users that interact with each other.