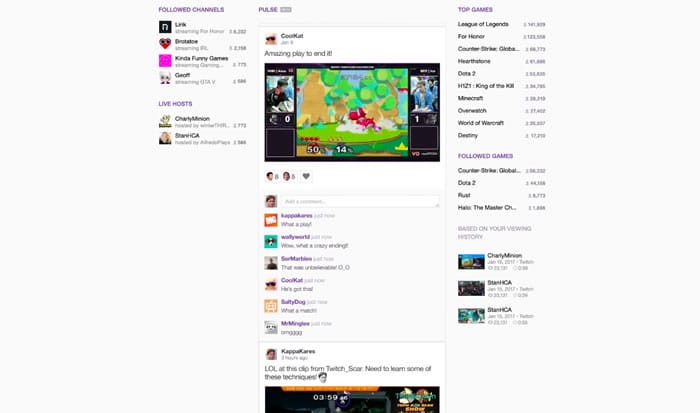 Twitch continues to add features that seek to encourage interaction between users and keep community attention for as long as possible.
Pulse is the latest release by Twitch, which seeks to be the stage where streamers publish and share with their followers, following the dynamics of any social network updates.
Text, images, videos, surveys, links, schedules etc. any content that you think may be of value to your followers and strengthen the community. In Twitch's blog they give some suggestions on the type of content they can share, taking into account the dynamics of their community.
With this new feature, users will be able to see the updates of the streamers that follow in one place, instead of having to visualize each of their pages in search of news.
As they comment on the announcement, at the moment all updates will be displayed in chronological order, but will study other ways to present them taking into account the relevance of the same and the dynamics of users.
Of course, followers can leave comments and show their reactions, as the idea is to empower the community. And so things do not get out of control, moderators will be able to remove comments out of place, as well as other extra options.
We will be able to see the new dynamics that the News Feeds of Twitch proposes from today.