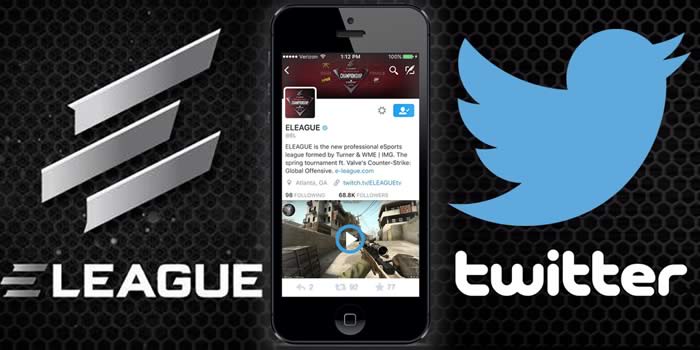 Twitter is now focused on the live broadcast of electronic games events, diversifying their offer of live content that has mostly focused on sports events.
The company has announced that it has reached an agreement with ESL and Dreamhack, two of the most important organizations in the world of electronic games, making it possible to have up to date more than 15 events to broadcast live throughout this year, including Find Dreamhack tournaments and IEM Championships.
The first live broadcast will take place this Saturday 4th, precisely the Intel Extreme Masters World Championship ESL, to be held in Katowice, Poland and Twitter will offer it for free from its platform.
In the official statement, Twitter says it expects to broadcast approximately 1500 hours of live eSprots programming before the end of the year. Twitter's official streams will begin on Saturday, March 4 with Intel Extreme Masters Katowice, where Counter-Strike: Global Offensive, League of Legends and StarCraft II will take place.
Anthony Noto, chief operating officer for Twitter said:
"ESports is growing at a rapid pace and we see this collaboration as a way to leverage the audience of gamers who use Twitter as a source of content. By partnering with leading eSports companies like ESL and DreamHack, we hope to bring together the best eSports live conversations and videos on Twitter."
In addition to the broadcast of all these sporting events live, Twitter will also offer a weekly program specializing in electronic games and will last 30 minutes, which will offer news of the latest developments in this world.
While Twitter already had experience in broadcasting live electronic sports, now takes a more serious stand and competing with other platforms specialized in the broadcast of live electronic games, especially Twitch, who may notice how users can choose to follow the broadcasts through Twitter instead of their own platform.
The content of eSports on Twitter will be available globally at esl.twitter.com, iem.twitter.com and dreamhack.twitter.com. The social network anticipated that it will offer publicity spaces similar to those of television in these transmissions.