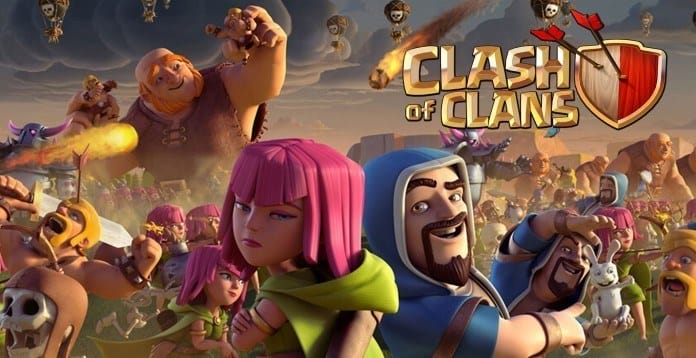 Clash of Clans players are waiting for one of two things, the new update of May 2017 for the game or, in its absence, a Sneak Peek of what is prepared by Supercell. The upcoming update is generating a lot of excitement in social networks, and users are not passing this opportunity to launch their own theories and images of what could be included in the game below. For this particular reason, it is now difficult to discern reality from fiction on Twitter, and we are not sure what Supercell has prepared! According to a previous report from Inquisitr, we have already seen two videos showing us the ships that could reach Clash of Clans.
I'all just leave this here #clashofclans #updatehype #realornotyoudecide pic.twitter.com/U8KbByOCE9

— Daddy (@Daddy_Clash) May 7, 2017
All the users of the game already have a boat in its borders, that when clicked upon shows a video that allows a glimpse of the new areas of exploration in the game. Ships and naval wars are one of the most anticipated features of Clash of Clans, and it looks like it's coming soon!
In addition to the mystery of what the new update of Clash of Clans will bring us, it is also a mystery when it will reach us. Despite the debate around the date of update, Supercell maintains an ironical silence on the matter. Rumors say that the big Clash of Clans update of May 2017 will not arrive before May 11 but this does not mean that it will arrive on day 11, or day 12. Maybe we have to wait at the end of the month to receive it!
What they found. (Fanart) @ClashofClans pic.twitter.com/nuDRbKrROa

— Clash Clinic (@clash_clinic) May 7, 2017
While we wait, users have fun creating images of what they think they could get with the new Clash of Clans update. The Twitter user, for example, shows a scene in which one of the new boats takes us to an island that, it seems, is a pirate island! Could we sail the seas in Clash of Clans from now? We'll still have to wait to find out!