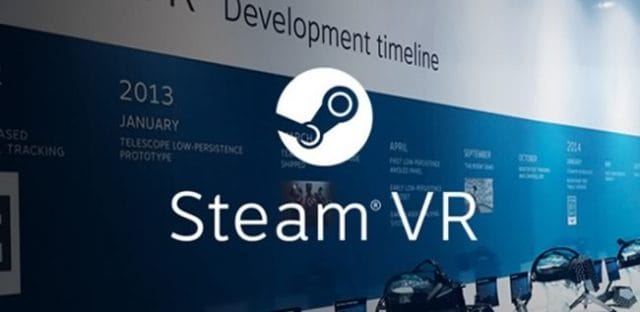 The world of video games is a market that has come back in fashion thanks in part to the second youth that is living in the PC environments. It's seen as having a very promising future and is expected that good part of it comes from the hand of virtual reality as well.
It doesn't matter if they want it or not, the world of games and that technology is in full growth as it is virtual reality or VR. Sooner or later they are bound to see their destination united perhaps at a moment when both elements become inseparable, so it seems that their future is irremediably united.
This is something that is fully aware and perhaps today is the leading platform in the world of video games for PC, we refer to Steam, and hence the efforts they put in order to improve their proposal even in the Beta phase of SteamVR. In fact and for all this to be even more evident it just announced some new and interesting improvements in this service that seeks to make use of virtual reality in the world of games. In fact, the highest authorities responsible for all this that are working to make the experience of users using SteamVR even better with the introduction of new social elements that allow them to interact in a much more active way with third parties.
Social improvements have been introduced in SteamVR
Therefore Valve Software itself announces that it is greatly improving the way users will be able to interact through the VR with their friends through SteamVR. For this particular reason there are lots of new options that are being included for elements such as new environments, avatars or social functions. However, it is necessary to take into consideration that the creators of these types of software that is focused on entertainment, wish to have the ability to work with more detailed environments in their developments and with more real sound and animations in addition to being able to use greater social interaction by means of new elements which are all related to virtual reality.
Therefore Valve does not fail in its commitment to convert SteamVR into the leading platform in this sense based on new and more realistic environments that provide users and game creators with higher resolution, better entertainment capabilities, sounds and interactivity between themselves.
In addition we will have the possibility to create a personal avatar based on preloaded parts and elements so that it is unique which can then be used in SteamVR. In addition news of these elements will be found in the new environments of the video games, for example when we go on completing missions. On the other hand, the same is also intended to make it easier to connect with friends and other players, to invite them to join our virtual space and to interact with them using voice chat systems, among other methods.