Nowadays everyone loves to get entertained to remove his boredom. Mobile phone becomes one of the best ways of entertainment. What makes the Mobile best entertainment equipment, it's mobile applications. Now for doing everything you need apps. Like for fitness, food, travelling. So here we are talking about entertainment and watching videos is one of the best ways to enjoy at home or anywhere else. It is not easy to depend all the time on the internet to watch your favourite videos. So apps maker introduced many apps which allow you to watch your favourite videos offline without any internet connectivity.
Vidmate and Instube are the two most popular apps which allow you to download your favourite videos from many official video sites like Youtube. These apps allow users to download videos online and saving them on their smartphone's microSD card. But still there is a question which one is better between Vidmate and Instube.
Vidmate vs Instube: which is best
Vidmate
Vidmate popularity increasing day by day, it becomes one of the most popular app which is downloading on google play store by millions of people. This app allows the users to download the every quality videos form every source directly. Vidamate understands the needs of people and provides quick downloading of videos in seconds from youtube.
The apps also provide the built-in MP3 converter facility to listen to your favourite MP3 songs offline. This app is quite supportive. The Vidmate app's support doesn't stop with YouTube and it also extends to platforms such as Netflix, Dailymotion, Roku and many more.
Instube
Just like other video downloading apps Instube is also a great app to download videos at high speeds. The best thing about Instube is it pay high attention to the user's safety. It uses special safety features for the privacy reasons.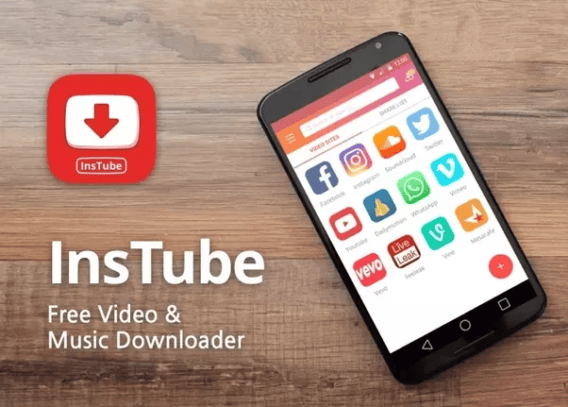 Instube is equipped with a special video locker that creates secure locations on any smartphone's storage space so that users can import or export their favorite videos without having to worry about bugs or viruses. So there is no chance of any error, virus or bugs in your device while downloading videos.
Which One is Better?
There is no honest review of both apps because both apps are close rivals. But Vidamte is quite older than Instube and create a good image in users mind. The Vidmate also downloads videos at a much faster speed. So to see the fast speed of video downloading of Vidmate in compare to Instube, the Vidmate is the clear winner of the competition of two apps.