Ryan Van Wagenen has become the expert in Bitcoin and other cryptocurrency over the past few years. Since joining Global Private Equity nearly a decade ago, his role has changed significantly based on the direction of investments within the firm.  In 2011, when promoted to Director, Van Wagenen began to cover technology. This would shift years later into Bitcoin and other cryptocurrency as GPE would invest in products tied to the blockchain.
Cryptocurrency is a decentralized digital currency used in online transactions. Cryptocurrency exchange platforms such as Coinbase and Bitmax allow users to exchange cryptocurrencies for other currencies. The blockchain confirms the validity of cryptocurrencies. It's a constantly growing list of records called blocks that are secured and linked using cryptography. Every block has a hash pointer that serves as a link to a previous block, transaction data and timestamp.
Blockchains are naturally resistant to data modification. It's a public, distributed ledger that can record all transactions between two parties. Blockchain is managed by a peer-to-peer network that collectively follows a protocol for authenticating new blocks. Once recorded, the information in any block can't be changed retroactively without changing all subsequent blocks, which needs the agreement of the network majority. Blockchains don't require any central server or trusted authority, reducing the costs associated with processing transactions. A new block is created as often as every five seconds. The included information becomes verifiable when the block is completed. This is basically when the money transaction occurs.
Investors enjoy faster transactions due to shorter block time. Cryptocurrency wallets store the addresses or private and public keys that can be used to spend or receive the digital currency. The private key allows the user to write in the blockchain, successfully spending the associated digital currency. The public key allows others to send cryptocurrency to the wallet.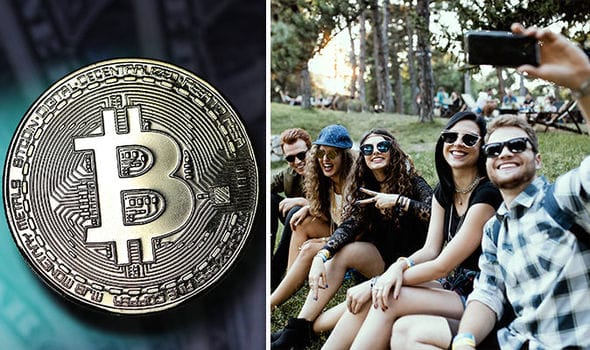 Ryan Van Wagenen points out that there are three ways to get Bitcoins and other cryptocurrencies. One of these is through mining, a time-consuming process that requires supercomputers that can solve complicated mathematical problems. Cryptocurrency can serve as payment for products or online services. Investors can also purchase digital currency on cryptocurrency exchange platforms. These platforms allow users to exchange their digital currency for the equivalent amount of other digital coins. For instance, Bitcoin can be exchanged for Dash and vice versa. The most basic feature of cryptocurrency exchange platforms is the "Exchange" part where users interest.  This is where they can purchase orders, sell orders or stop limit orders.
Most of these platforms allow investors to leverage their investment by using margin or borrowing money from the system or other users. These platforms can be used worldwide. Since there's no local government or agency that controls cryptocurrency, everyone can use these platforms anytime and anywhere they are. One thing that should be noted about the products traded on these platforms is their volatility.
The value of cryptocurrencies is constantly changing. A significant variation can happen on the same day. High volatility makes the digital trade an area that requires knowledge and presents challenges. The chances of lost and gain are equal. Those who want to participate must put a limit on the amount they can invest. Investing with the awareness is very important. They need to conduct a market analysis and know when to stop, so they can avoid significant losses.
One of the most popular cryptocurrency exchanges is Coinbase. It brokers exchanges of Bitcoin, Litecoin, Bitcoin Cash and Ethereum with fiat currencies in 32 countries as well as BTC storage and transactions in 190 countries. Coinbase has two main products – a user-facing retail broker of Litecoin, Bitcoin, Bitcoin Cash and Ether for fiat currency and a Global Digital Asset Exchange for trading various digital assets on its asset trading platform. It also provides API for merchants and developers to build apps and accept payments in digital currencies. Coinbase started offering buy and sell trading functionality in 32 countries in 2018.
Cryptocurrency exchanges offer other features that make exchanging digital currencies easier and more secure for interested individuals. The best platform depends on what one needs.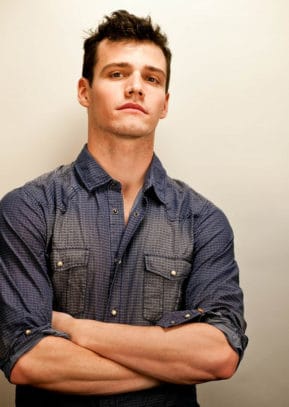 Ryan Van Wagenen Technology has always had an interest in the tech sector and this has increased over the past few years since covering cutting-edge Bitcoin and other cryptocurrency. Global Private Equity has made significant investments in recent years in products related to the blockchain. Van Wagenen is intrigued in crypto and has interest in the future of digital currency altogether.
Recently, Ryan Van Wagenen talked about the recent trends in Silicon Slopes, how silicon slopes is growing over the past 8 years and how it's helping small level businesses to medium enterprises. Also, including why firms are looking forward to the Wasatch for their businesses and so on.
Ryan Van Wagenen Cryptocurrency: Bitcoin 101


Please let me know if you think we have missed anything.
Note: If you are looking forward to earn from crypto trading, then here are 2-main strategies to book profit from any crypto coin investment.
If you have any question, please let us know and we will be happy to respond you back.