For a few weeks now, there has been no new information about Clash Royale. However, Supercell is working on the arrival of the new cards. Today, there finally came some news, according to which you can win over 100 thousand gold with the new Clash Royale challenge for this weekend.
The last news we had of Clash Royale was the arrival of Clan Wars to the game. It is undoubtedly what is most liked by the players, and want it to be implemented week after week. However, that would certainly make it lose the magic of the event. Today we will see the biggest event of Clash Royale so far.
New Challenge of Clash Royale, Election and Double Elixir
Well yes, finally, after several weeks with mini-games in which only special cards could be obtained, we come back with a great challenge. This challenge is the biggest one that has can be taken in Clash Royale so far, and surely it would end up being one of the most fun one as well. The thing is that Supercell now joins the Challenge of Election and the Double Elixir Challenge.
Award of Clash Royale
Along with the first, this event is also available now in friendly matches until Sunday May 14. On Friday, May 12 there will also be a Great Challenge available. This event will have a free entry, while the others will cost 100 gems. Here you can see all the prizes you can get:
4000 gold in two wins
8000 gold in 5 wins
16000 gold in 8 wins
32000 gold in 10 wins
64000 Gold in 12 wins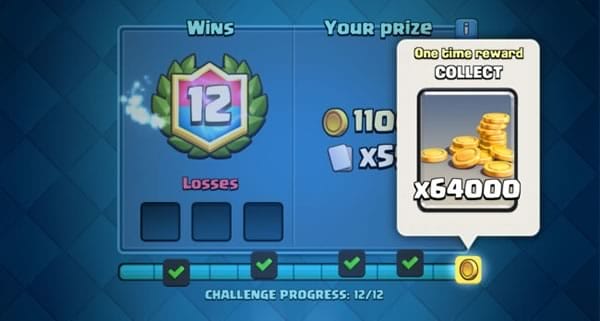 In total, we will have over 100 thousand gold along with all the prizes, becoming the biggest prize that Clash Royale has given to its users in a challenge. In this challenge, you will have to get twelve wins to get the biggest prize. If you lose three games, you will go to the street with the prize obtained so far.
In this challenge, they will give you four cards to choose from eight cards. The four cards in Supercell game you choose, you will keep and the others you will give to the rival. The opponent will have to do the same on his part in order to form an eight-card team. The fun of the game is that you will have double elixir at all times, from the first minute to the last.
Source: Clash Royale Blog