If there's one thing that separates the Xbox experience from its competitors, it's the fact that Microsoft is always willing to give its customers their money back.
That's nice of them.
Whether you're looking for a refund on a recently purchased game or a digital product, there are plenty of opportunities to get a refund if something doesn't work out for you.
That being said, it may take some time for your refund request to be processed and approved—so don't expect the spent money right to your bank account.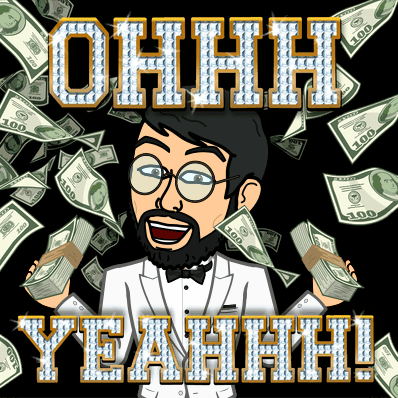 How to Cancel Xbox One Subscriptions
On Xbox One, select "My Games & Apps."
Select "Movies & TV."
With your subscription selected, press [A] to open the details screen for it, and then press [X] to see a list of options for how you want to cancel your subscription.
The last option on that list is "Cancel Subscription." Press it and follow the prompts until your subscription is canceled.
How to Request a Refund on Xbox One
Once you've cancelled your recent Microsoft Xbox One related purchase, it's time to request for a refund by following the steps mentioned below:
Launch the Xbox One dashboard and select Settings.
Select Account.
Select Purchase History.
Scroll through to find your purchase and select it.
If you don't see the game, it may have been added to your account but not downloaded yet (or already uninstalled).
Try restarting your console, then try again when it's finished updating. You can also check for updates directly from another platform if you're on PC or mobile:
PC users should go to My Games & Apps, then right-click on Cuphead and click "Check for Updates" under Local Storage; Mobile users should go into their respective app stores' menus—Google Play Store, iTunes App Store, etc.—and select "Updates."
Once updated, request a refund for your recently made purchase.
Xbox Game Pass Refunds
Don't get confuse between Xbox One and Xbox Game Pass refunds as one's refund process is different from the other. Here's how you can cancel it in two ways:
Go to account.microsoft.com and sign into your Microsoft account. Next, go to the Xbox Game Pass tab in the Microsoft Store, then click on "Cancel Subscription." By doing so, you'll initiate the cancallation process for both Xbox One and PC versions of Game Pass.
Log into your console on an Xbox One or Windows 10 PC using a Microsoft Account and go to My Games & Apps > Games > Ready To Install from there you'll have access to all of your installed games including Game Pass titles that can be uninstalled by pressing X on each title until they're all gone from this menu (this will not uninstall them from your hard drive).
Xbox Live Gold Refunds
You can also make a refund request if you have purchased Windows 10 apps, Xbox Live Gold, Xbox Game Pass, and Xbox One games.
Additionally, if you downloaded DLC or season passes for any of these items, those purchases can be refunded as well.
Windows 10 Refunds for Xbox Apps Terms & Conditions
If you're not sure whether your app qualifies for a refund or not, here are a few things to keep in mind:
Refunds are available within 14 days of purchase. You can use receipt of your order or the transaction history to verify the purchase date. In case the purchase was made over two weeks ago, contact the store where you made the purchase and ask them to review your case.
You can get a refund for any Windows 10 app purchased from Xbox Live (including those purchased on other devices) as long as it was not downloaded or used by someone else—even if they returned theirs after using yours (if you're feeling generous). Just make sure they don't have access to their Microsoft account anymore before requesting a refund!
Concluding Lines
Whether you've lost interest in an Xbox exclusive game, or it's just not what you expected, the Xbox Refund Request program allows you to get a refund for any products you've purchased within the last 14 days. You can also apply for refunds on season passes and downloadable content (DLC) if you've pre-ordered them to stay ahead in the line.
Hopefully, I was able to help you understand this Xbox One refund process even more deeply.
Apart from getting a refund, if you need any help in getting xbox one redeem code for free, feel free to raise your concerns with us.