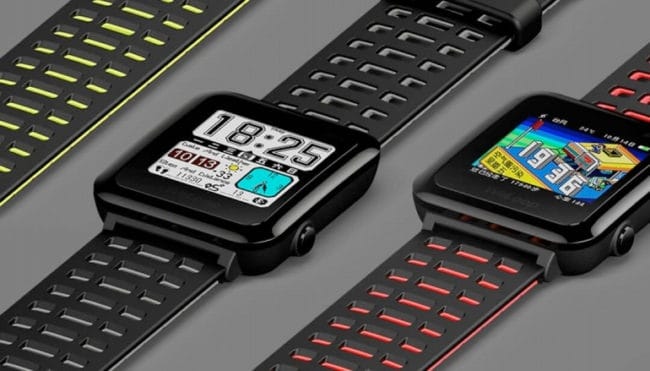 A few days ago we assumed with all confidence that on April 27, the Chinese brand would launch the expected Xiaomi Mi Band 3. We thought that Xiaomi was launching the Xiaomi Amazfit Health Band but as it turns out Xiaomi launched WeLoop Hey 3S, the "first" smartwatch of Xiaomi.
We quote "first" because although the well-known Chinese firm is behind this Xiaomi smartwatch, as would be marketed by WeLoop, that's quite similar to the Huami Amazfit Smartwatch, another wearable device marketed by one of the brands that Xiaomi collaborates with.
A few days ago we echoed a promotional image of the Chinese company that eluded the launch of the new product dedicated to health. The first thought led us to believe it was Xiaomi Mi Band 3. However, the announcement came in the form of the new smartphone from Xiaomi that, if believing the Xiaomi poster, promises autonomy for more than 30 Days and can be used 24 hours without interruption.
Features of Xiaomi smartwatch
The WeLoop Hey 3S also known as Xiaomi Hey 3S is released through collaboration between both companies. It is characterized by a 1.28-inch square screen with a resolution of 176 x 176 Pixels color. It is a touch panel under which we can find an integrated GPS + GLONASS module. Actually, with a weight of 38 grams the smartwatch seems "too" similar to Apple Watch.
The reason behind designs seeming too familiar has got to do with the square appearance, coma straps similar to the views in Apple Watch Sport (and specifically the Apple Watch Nike Plus) along with a single physical button that is placed on the right side of the device. We also find a heart rate sensor and a pedometer that allows for the complete monitoring of user's sports activity, taking total count of steps, distance and calories burned.
The Xiaomi smartwatch connects to the handset via Bluetooth 4.2 connectivity, which allows you to receive notifications, answer calls and to control your smartphone's music player. Additionally, this smartwatch is water resistant to a maximum depth of 50 meters.
WeLoop Hey 3s price
WeLopp Hey 3S or Xiaomi Hey 3S is available for purchase through its own crowdfunding page at a price of $78 (about 539 Yuan or 71 Euros) to change. It can be purchased in 3 different colors.