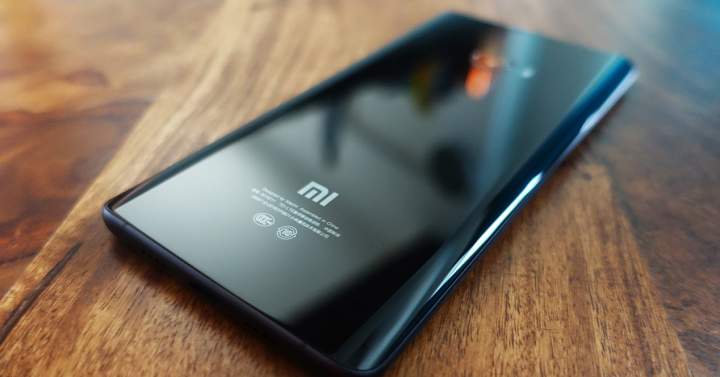 "Why the new Xiaomi Mi 6 does not include 3.5 mm jack for headphones?" is the big question asked by many of the brand's followers. Many others has asked this question after the same decision was taken by Apple concerning its iPhone 7 and other brands that have bet on this change. Let's see as Xiaomi has now provided its official version.
One of the novelties that advanced the rumors and leaks is that the new Xiaomi Mi 6 would not have jack for headphones. The popular and extended minijack interface has not made the final cut in the most representative of Xiaomi smartphones. A decision that motivated a wave of criticism around this novelty and that caused the Asian manufacturer's appeals to technical reasons and improvements in the interior design of the smartphone.
Xiaomi Mi 6 without headphone jack, for technical reasons.
"What are these improvements and technical reasons?" is the recurring question. Now, the response has come from a publication of the brand through its official profile on the Weibo social network. He explains that the decision to manufacture a Xiaomi Mi 6 without a headphone jack is to optimize the interior space of the smartphone. This way the rumors that spoke of the elimination of this connector to add to the Mi 6 water resistance, a model that is only resistant to splashes are also addressed. This is the reason that the Xiaomi Mi 6 does not include a headphone jack
"Why optimize the internal design of Xiaomi Mi 6?" is the next question. On that Xiaomi has indicated that the suppression of the headphone connector is due to the improvement of other components, mainly the battery. This way it is possible to assume that one of the improvements of Xiaomi Mi 6 with respect to Xiaomi Mi 5 is the increase of battery capacity from 3,000 to 3,350 mAh.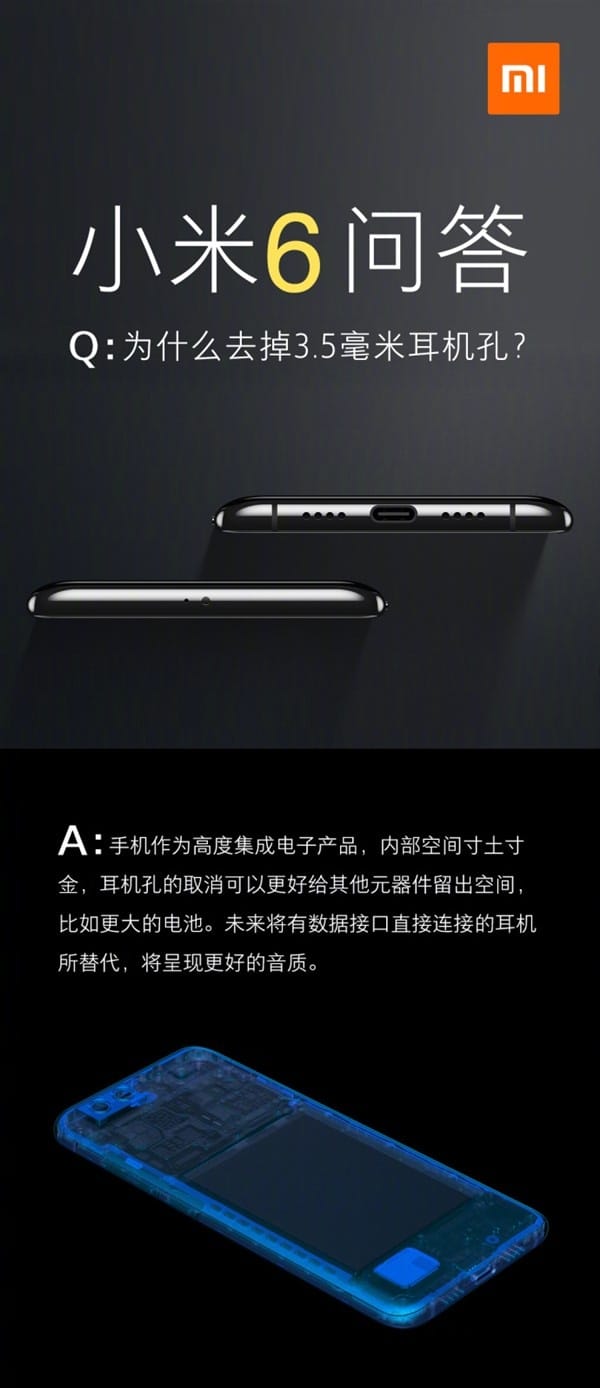 A gain that is supposed to bring with it an increase in the autonomy of the Xiaomi Mi 6, an improvement that will soon be measured and compared with its predecessor for the many of the specific tests and will come forward once the model goes on sale.
Will it compensate the user?
Similarly, the manufacturer claims that the decision to remove the Xiaomi Mi 6 headphone jack is also due to the inability to keep the data loading and data transfer functions separate without removing the physical connector.
Thus, we could consider that Xiaomi has eliminated the minijack interface of Xiaomi Mi 6 to offer greater autonomy, one of the characteristics most valued by users. However, do you think the firm has made the right decision? Or would you prefer a Xiaomi Mi 6 with headphone jack and give up that extra battery?