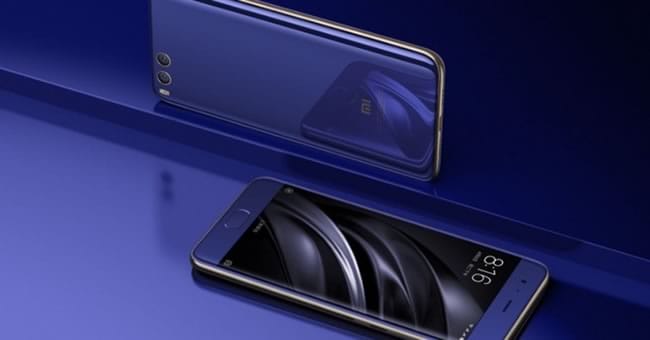 Xiaomi has accustomed us by launching perhaps too many mobile phones in the market throughout the year. Beyond the different mobiles of each brand, the Chinese company in addition customarily trades variants of key mobiles with better specifications, or reduced. In the latter case we are now receiving news of a supposed Xiaomi Mi 6 Youth Edition with different processor and possibly a lower price.
Xiaomi launched its star phone for 2017, the Xiaomi Mi 6, last month leaving behind rumors and leaks about its possible features. The smartphone is already marketed in two different variants, a standard edition with a glass body and the already classic ceramic edition. However we now received new rumors about the features of a supposed Xiaomi Mi 6 Youth Edition that we could call the "Lite" version of the Xiaomi Mi 6, although it does not really bring great changes.
Features of the Xiaomi Mi 6 Youth Edition
A new leak has surfaced on the net (did you think rumors about the Chinese smartphone would end up with your presentation? Giving us a rough idea of what this device would carry on board.) This "youth edition" of Xiaomi Mi 6 would change processor and instead of equipping the powerful Snapdragon 835 it would mount a Snapdragon 600, more oriented to the average range of the catalog of current mobile telephony.
As for the options of RAM and internal storage, they would remain unchanged with respect to what we already know in the Xiaomi Mi 6 that you can already buy in Spain for less than 400 Euros around $ 440, that is to say, 6 GB RAM and 64 GB ROM memory without possibility of expansion through the use of MicroSD cards.
Although the rest of the characteristics have not been revealed, it seems that we would have the same ones as in the base model. This way we would find a 5.15 inch screen with 1080 × 1920 pixel resolution, dual 12MP rear camera, 8MP front camera, fingerprint scanner, Android 7.1.1 Nougat as an operating system and a 3,350 mAh battery.
As indicated by its name and processor change, this Xiaomi Mi 6 Youth Edition would be an economic version of the brand's terminal that would allow a lower budget audience to enjoy the company's flagship. Further ahead we should see the classic Xiaomi Mi 6C that would cut more benefits with the goal of reaching a much tighter price yet, although on this model we do not have any information at our fingertips.