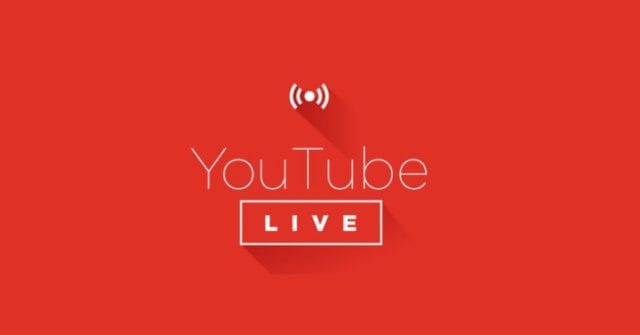 During the Google I / O 2017, the Mountain View company dedicated a few minutes to YouTube in its main conference, and made it clear that there are two main areas of development: live broadcasts and 360-degree video. Regarding the second, you can soon see this type of content on smart TVs whereas for the former, new features were announced for Super Chat, and now have finally opened the possibility of broadcast live for all users of its platform, without any minimum subscribers needed.
Just a month ago, YouTube reduced the requirements required from its content creators to broadcast live video from the smartphone. In the original launch of this function they had imposed a requirement to have at least 10,000 followers and with this recent change it was reduced to 1,000 subscribers. Now, however, the Mountain View company has further reduced the requirements and from today all users can broadcast live even if their channel does not have a single subscriber.
Live video on YouTube opens for all users, from zero subscribers
At the moment it is unknown if this is a temporary change, or even if the Mountain View company has eliminated the requirements to broadcast live on YouTube definitively. However, for several hours now we can find it in the application for mobile devices, both iOS and Android that all users can broadcast live even if their channels do not have the minimum of 1,000 subscribers that had been demanded so far. The advantage of emitting from the mobile, of course, is that the device is used directly, not as in the PC in which a lot of adjustments have to be made.
This way, YouTube is giving clear signs of its intention to increase the content that is broadcast live on the platform. Additionally, one need to take into consideration that not too long ago they launched Super Chat which thereby increased the number of ways to monetize live broadcasts. However all this, at the same time, is also an advantage that is offered to the content creators against Periscope or Facebook Live and Instagram Live. There, unlike on YouTube, creators cannot monetize their live broadcasts in such a simple way.