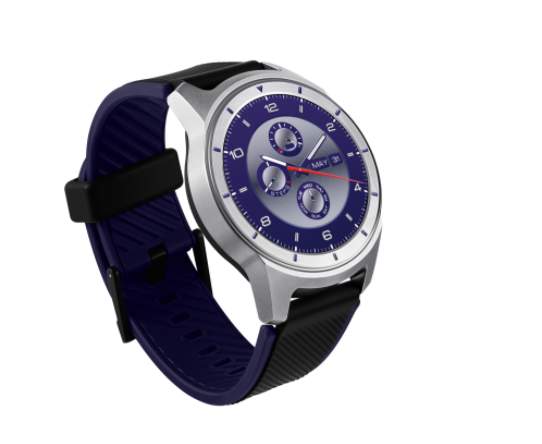 It seems that the fever of wearables and smartwatches has been remitted, but with the arrival of Android Wear 2.0 to new handsets we now have a new member of this family of devices, the ZTE Quartz, a smart watch less than $200.
Lovers of wearables already have a new object of desire, the ZTE Quartz, a new smart watch by the Asian brand that arrives, for the moment, to the USA. With the operator T-Mobile, but will also be sold online. The team certainly has a very interesting look but the most interesting thing is its price that does not exceed $ 200. It will be on sale on April 14.
Features of ZTE Quartz
Among the features of this new ZTE Quartz would be a screen of 1.4 inches AMOLED, interchangeable straps 22 mm wide, resistance relative to splashes because it has only IP67 – that is, do not bathe with it for any reason. It has a look that reminds us of the LG Watch Sport but with a larger battery that goes up to 500 mAh.
Some 'buts' in the ZTE Quartz: NFC and heart rate sensor are missing
Compared with other rivals, this ZTE Quartz lacks elements like the NFC connection, and something that will surely throw back many potential buyers: the heart rate sensor. It also does not have an interactive crown, such as the Samsung Gear or LG's own watches, and the company indicates that these cuts, in addition to lowering the price, serve to make a team with a profile much thinner and with less risk of being damaged than rivals.
It is not the first watch manufactured by ZTE, the company has already launched the Axon watch in Asia, but that does not offer Android Wear but Tencent OS, a system of its own that, moreover, is only sold in China. This new ZTE Quartz, therefore, is the first step of the company in this arduous world of wearables with Android Wear aimed at a global market. We will see if over time it makes a gap as it also managed to obtain in the mobile market.