Around 80% of all online sports betting transactions are now made through smartphones and tablets. But, despite its near-perfection in terms of visuals, style, and speed, not every sports betting app is reliable enough to risk your money on. Thus, we have researched hundreds of betting sites to narrow down the top-grade apps for bettors in 2022 to ensure that you never have to deal with a laggy or cluttered experience.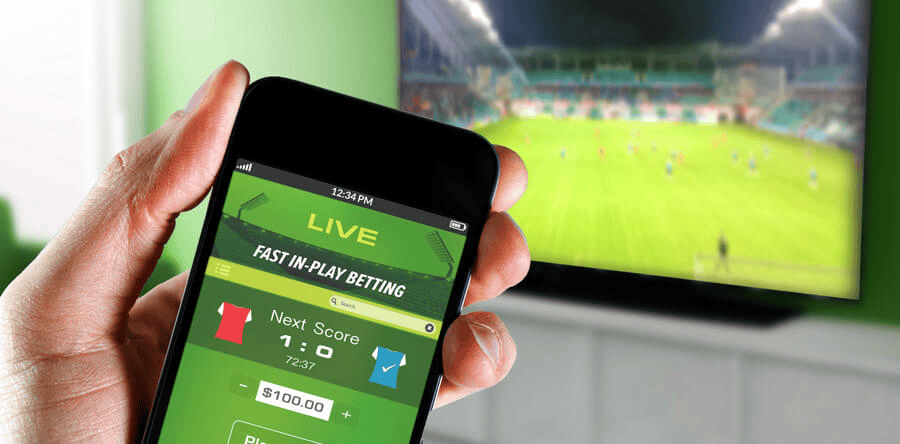 Caesars
It's easy to understand why Caesars has grown so popular among online sportsbooks. It's not just a great brick-and-mortar casino, but also a great online sports betting app that would make even an emperor proud. Caesars has various games, covering every major sport from the NBA to the PGA Tour, NFL, and tennis. Caesar's betting app offers competitive odds on not just the most popular sports, but also numerous lesser-known ones, such as Rugby League, snooker, Rugby Union, and table tennis.
Its same-game combination promotions are great, and its live betting feature is among the most streamlined and aesthetically beautiful. It also features a well-known loyalty program with plenty of opportunities to earn and redeem attractive bonuses. Playing at any of their brick-and-mortar or sports betting apps is a simple way to pile up points and rewards.
BetMGM
There is no better place to stop your search for the best sports betting app with a world-class design than BetMGM. The design and usability of BetMGM's betting app are very appealing. BetMGM provides everything a bettor could want, whether they are a rookie or veteran. We really like the enhanced parlay feature, but the whole suite of sports betting choices is excellent.
BetMGM's enhanced parlay is a more exciting and lucrative take on the company's famous odds enhancements. There are 22 different markets for wagering, including those in the main American leagues, tennis, European soccer, NCAA sports, and golf. Bets made at the BetMGM sports betting app give a chance to earn credits and points that can be redeemed at any MGM Resorts resort or sportsbook, making its rewards program one of the best among the top sports betting apps.
DraftKings
When it comes to sports betting apps, DraftKings is among the top contenders. You'll have a hard time finding fault with the smooth mobile gameplay made possible by the game's clean, minimalist aesthetic. DraftKings offers a wide variety of live betting odds and a high-quality betting experience. All the biggest live sports events will have odds that can't be beaten, as they have a terrific public pool area that accommodates a wide range of bankrolls. New players have an equal chance of winning a lot of money from their freeroll pools. Moreover, one of the best UFC betting cards we discovered was on DraftKings. Additionally, it often provides its sports bettors with casino promos, which is wonderful news for those who like playing on online casinos as well as sports betting apps.
FanDuel
After storming onto the market in 2009, FanDuel has continued to grow and impress with its fantastic sports betting app. Like DraftKings, it started as a daily fantasy sports website before becoming an industry leader in sports betting app horizon. FanDuel's list of parlays for NASCAR is better than those of other sports betting apps, which often only provide this type of betting for the four big leagues, which is why motorsports are our favorite sport on this app. However, you may also get fantastic golf, soccer, tennis, basketball, and even hockey lineups. If you are searching for a sports betting app that offers attractive odds on live sporting events and a wide variety of athletic markets, FanDuel must be at the top of your list. Plus, although you can't withdraw the bonus, any profits you earn with it are paid out right away with no betting requirements.
BetRivers
BetRivers, another well-known betting brand, provides an excellent sports betting app. The brand has made a name for itself as a trustworthy online sportsbook, thanks to its vast collection of betting options and attentive support staff. BetRivers provides a wide range of betting odds.
The NFL represents the largest potential audience. It provides excellent odds on the league, and its sports betting app is well-designed and intuitive. Baseball and basketball are also extremely prevalent sports on BetRivers; nonetheless, the app has everything you might want, including hockey, tennis, and rugby. From the Kentucky Derby to Wimbledon, you can bet on anything on the BetRivers app. There's also the intriguing iRush loyalty program, which has 11 levels and rewards users at different levels with VIP perks and birthday cards of variable value.
In a Nutshell
To have fun betting on an app, you need to choose a sportsbook with a wide variety of sports markets available. This includes a large variety of prop bets, decent juice, and exciting betting opportunities in real-time. From the above list, we hope you find the one you have been looking for ever since.