If you're thinking about starting your own reseller hosting business, you've likely come across GreenGeeks.
GreenGeeks prides itself on providing environmentally-conscious web hosting services, including reseller hosting.
However, GreenGeeks isn't the only web hosting company to offer reseller hosting services, so why would you choose them over anyone else? In this review, we'll attempt to answer that question.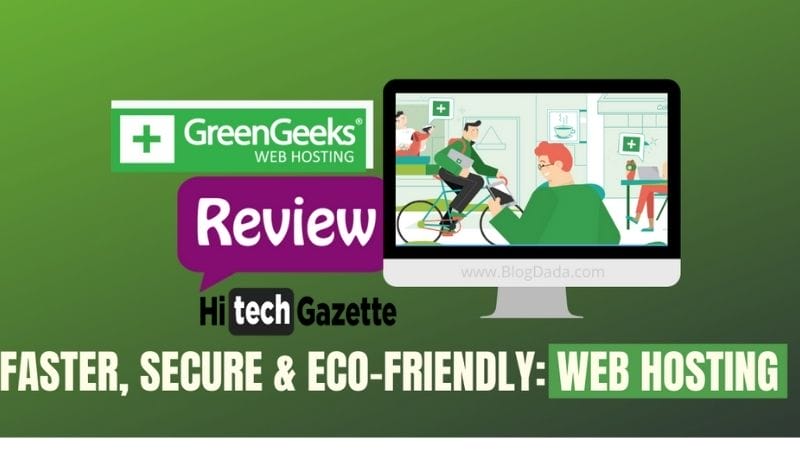 What is Reseller Hosting?
Reseller hosting is a popular option for individuals and businesses looking to make some extra income.
It involves buying server space and resources wholesale from a web hosting provider and then partitioning and subleasing it to clients.
In most cases, reseller hosting packages are white-labeled so that you can sell hosting services under your own brand and logo.
GreenGeeks' Reseller Hosting Plans
If you navigate to GreenGeeks.com, you will find three different wholesale reseller plans.
All of the plans are deployed on the GreenGeeks reseller hosting platform and come with a WHMCS license.
What differentiates the plans from each other is the number of cPanel accounts included in the plan and bandwidth and disk space.
RH-25
The first reseller plan that GreenGeeks offers is RH-25. GreenGeeks calls this plan "fast and affordable."
It comes with 25 cPanel accounts, 60GB of SSD disk space, and 600GB bandwidth. If you pay for three years in advance, the plan costs $19.95 per month. Otherwise, the plan is $29.95 per month.
RH-50
The second option is RH-50. This plan is known as the "best-selling reseller plan." It comes with 50 cPanel accounts, 80GB of SSD disk space, and 800GB of bandwidth.
If you pay for three years in advance, this plan amounts to a cost of $24.95 per month. Otherwise, the plan costs $39.95 per month.
RH-80
The final option is known as GreenGeeks' "powerful reseller plan." It comes with 80 cPanel accounts, 160GB of SSD disk space, and 1600GB bandwidth.
If you pay three years in advance, the plan is $34.95 per month. Otherwise, the plan is $59.95 per month.
Features of GreenGeeks Reseller Hosting Plans
UPTIME
As a reseller business owner, you want to make sure you're offering your clients the best performance possible. In particular, uptime is critical. If you aren't offering your clients the uptime they want, they're likely going to find another provider who can.
GreenGeeks Reseller Hosting guarantees an uptime of 99.90% for all their hosting plans. However, client reviews state that GreenGeeks actually offers a higher uptime than that.
Over 12 months, it was found that GreenGeeks had an uptime of 99.98%. This boils down to approximately four hours of downtime per year.
SPEED
GreenGeeks has data centers in five different cities. These cities are Toronto, Montreal, Chicago, Phoenix, and Amsterdam.
This means you can choose the data center that's closest to your clients. As a result, they will experience faster page loading speeds on their websites.
However, if your reseller clients are not near one of the five locations, GreenGeeks uses CDN technology to ensure that their websites will load quickly no matter where clients are.
CUSTOMER SUPPORT
With reseller hosting, you're responsible for supporting your customers. However, you can rely on the customer support of GreenGeeks to back you up.
GreenGeeks Reseller Hosting provides 24/7/365 customer support through email, live chat, and phone. Additionally, they offer a knowledge base and FAQ section on their website so you can quickly find the answer to common questions.
ENVIRONMENTAL COMMITMENT 
Many people don't realize that web hosting uses a surprisingly high amount of energy. This is why GreenGeeks Reseller Hosting has designed its platform for maximum use, with no wasting of resources.
As a result, their hosting platform is as energy-efficient as possible. Additionally, they donate three times that amount in renewable energy credits through the Bonneville Environmental Foundation for every amperage or energy they pull from the grid.
Conclusion
GreenGeeks offers three different reseller plans with options for different budgets and business requirements.
They also guarantee a high uptime percentage, which clients have shown to be true.
They have servers in various locations to ensure that clients get fast page loading speeds, and in situations where a data center is not nearby, they use CDN technology.
Additionally, they are available 24/7/365 to support you, and they have shown a serious commitment to the environment. Therefore, for these reasons, we conclude that GreenGeeks is a good option for reseller hosting.