You know your phone's home screen is itself an app showcasing other apps for you. It's an app that launches other apps— an app launcher. But if the app launcher native to your mobile isn't up to snuff, you can always replace it which would be a temporary replacement as long as you want to keep it and customize your phone according to your personal requirements.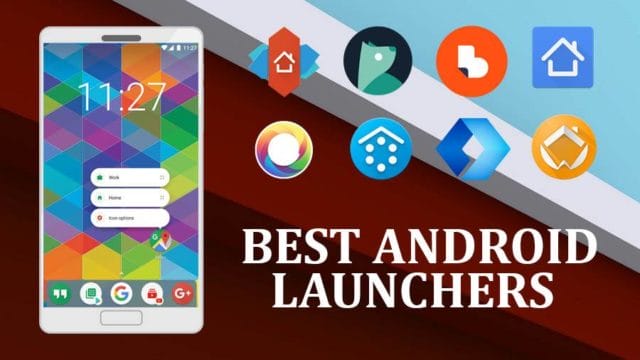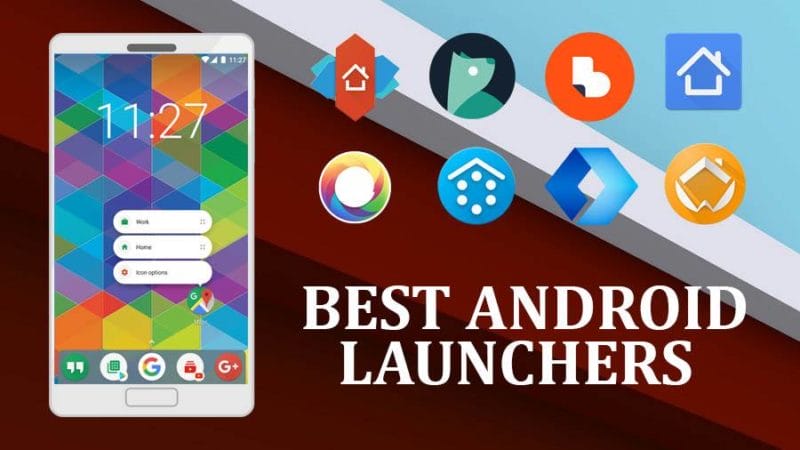 How sorted life seems to be when you have someone to command you works too and boom then work is done? Want to feel that privilege get your own personal assistant that resides in your phone itself. A mere launcher app could replace your phone's native home screen but the Best launcher app could do it faster with the more customizing interface.
BEST ANDROID LAUNCHERS APPS OF 2018
Now, we are presenting you the name and the information about the 5 Best Android App Launchers in google store right now. The list goes as :-
Nova Launcher
Microsoft Launcher
Evie Launcher
ADW Launcher 2
Smart Launcher 3
Here and now, bringing to the fore each and every app name we have mentioned above.
NOVA LAUNCHER
Some of the Features provided to it's user by NOVA LAUNCHER APP:-
Hidden folders
Without forming any chaos over your home screen this app provides with a customization in which you could keep all your most used apps in a folder together which will appear as an icon on the screen such that when you'll click it the first app will open and when you'll swipe it the entire folder opens up .
Swipe actions on apps
Through this feature, we could link two apps together which are related to each other as a gallery to camera or messenger to Facebook such that when you swipe on facebook the messenger app opens up.
Swipe actions on the home screen
The final way I use them is by adding a swipe-up gesture to the home screen to open the app drawer, a double-fingered swipe up to open Nova settings and a double-fingered swipe down to open Google. This is how it works.
Here are some more features you may want to know about-
Double tap to lock
Smooth scrolling
Add app drawer apps
Change scrolling orientation
Experimental features and debugging
MICROSOFT LAUNCHER APP
Microsoft Launcher is the upgraded version of the Microsoft Garage project Arrow Launcher.
Features:-
IMPORT HOMESCREEN
HIDE DOCK
BACKUP AND RESTORE
OPEN LAUNCHER SETTINGS FROM THE DOCK
SWIPE UP TO OPEN DOCK
CHANGE FOLDER SHAPE
CHANGE ICON PACKS
EVIE LAUNCHER APP
If you are looking for a simple and sophisticated android launcher app which is light and luxurious both at one time then this your app.
Features:-
KEEPING IT SIMPLE
UNREAD NOTIFICATION BATCHES
FAST SEARCH
GOODBYE DOCK
IT'S FREE 
ADW LAUNCHER 2
ADW Launcher is a launcher for Android that allows you to personalize dozens of different elements on your Android device so you can have a home screen designed in your own unique style.
Features:-
Pure Android experience
Plenty of customizable options
Mix and match themes
Create groups in the app drawer
Preview widgets in AppWidget Picker. 
Smart launcher 3
SIMPLE, LIGHT, FASTSpeed up your device with Smart Launcher 3. The innovative launcher that makes your Android more intuitive and well organized.
Features:-
At the top of your home screen, you'll now see a brand-new clock widget that shows the time, alarms, weather, and upcoming calendar appointments.
The search bar has been moved to the bottom of the screen below the app dock,
The search page itself has a redesigned layout and now allows you to create new contacts, make calculations, etc.
Swiping up from the bottom will bring up the app drawer, and there are three layouts to choose from — allowing you to place the category bar on the side, bottom, or hide it altogether.
So this article here has minimized you research work of finding the best to just downloading it. All the above launchers have the best ever updates and features and that is all you require for your smartphone to make it smarter. Get to the google store install and customize your phone your own way.