Is business not doing as well as you thought it would? Are you struggling to attract customers? If the answer is 'Yes' to both these questions, chances are you're not marketing your business correctly.
A good marketing strategy is the lifeblood of a business. But you don't have to spend big bucks on marketing to do well. Various convenient and effective methods are present to have your cake and eat it too when marketing a business.
The only requirement is to have a small budget, a good and reliable internet connection, and the right attitude.
Let us share some of the efficient ways for marketing.
Marketing Tips for Businesses
Get a professional website.
First of all, you need to know that professional website does lot of things to you for your business and it's just like creating an online office where anyone can come and interact with you through your content. If you are into business and you keep yourself online, you know the creativity goes viral but with the right approach.
Everyone knows, business need to have an online presence to get targeted customers from all over the world.
Just having a brick and mortar office is not enough nowadays. People use online listings to find companies, and if you don't have a website, you're missing out on a vast market.
A good website is with its weight in gold. You can showcase your products or update customers about your business. The only requirement is that the website should be easy to use. You need to ensure that the website works smoothly on desktops and mobile both.
Once you have a website, you need something to interact with your customer and Video 🙂
Video is the best way to interact with people. Viewers react better to video content instead of text-based information.
The retention rate for videos is almost six times higher than the text and you know what, you can retarget your audience easily.
Customers connect better to videos, and they are more likely to buy your products.
Google's algorithm prefers websites with video content, which makes videos a vital SEO tool. So why not harness the power of videos? You can produce testimonials, how-to videos and answer the burning questioners of your customers.
"A simple website with the clear video message and then getting your customer email list" could be blessing for any business just like HSIM.
A mailing list is a collection of consumers and visitors' emails to your site who want to be updated about your business. Mailing lists are valuable assets for digital marketing since they are six times more likely to get you results then social media.
The issue is that people are reluctant to share email addresses. So, how do you get someone to do that?
You can offer visitors an ebook or newsletter in exchange for emails. If you want to save some time without compromising the quality, use online tools like this book creator to create your Ebook.
These tools do all the work and have an excellent end product. You can also offer free services or webinars to visitors. Discounts are another effective way to get people to share their contact details.
There is a popular quote "If you can't make it, Fake it Until you make it". Believing on this, you need to understand the theory behind this quote.
If you aim to build a professional look, you should look like one. First, you need to think of a good logo for your business. Think about your business ethos and try to come up with a logo that represents it.
If you want a more professional outlook, hire a firm to create the logo. After you have a business logo, get official stationery for your business. Be sure to get all the relevant information printed on the stationery.
Now get a nice-looking business card with your logo. Mention your website address, street address, phone number, and social media handles. Some people include QR codes on their business cards, which makes it even easier to find them. You can also get a free QR code from online generators.
Focus on Expert Testimony
Social proof is vital for convincing people unfamiliar with your brand that it's worth their time, but reviews vary in quality and significance.
A five-star rating from an average consumer is worth getting, certainly, but largely because it adds to the aggregate rating — a specific review won't mean that much to most people.
If you can get just one positive piece of testimony from an influential and relevant expert, though, you can build your brand on that comment.
Just look at how Hapbee presents itself. It sets out a high aggregate rating (always useful), but concentrates on highlighting endorsements from recognizable figures.
The founder of Bulletproof Coffee has some cachet in the self-improvement world, for instance, making his word more impactful.
By reaching out to some influential figures in whichever niche you're targeting (and impressing them enough to earn their recommendations, of course), you can pick up the kind of attention that tens of thousands of regular reviews couldn't get.
Shout about your business from the rooftops
I know we no longer live in olden times when you needed a flute player to attract customers to your stall. But you can do the equivalent of it.
Publicize your business yourself by writing a blog about it.
Submit articles to magazines and newspapers and post interesting photographs about your business on social media.
Create a unique hashtag.
Send business cards to family, friends, vendors, and customers.
Just try not to get too over-excited. People get turned off by spammers, so pace your social media and blog posts.
Create word of mouth
As long as you go with ethics, you deliver value to your customer – you get more & more word of mouth marketing and you get more opportunities to hire freelancer or firms for shout out for you.
Different industries have separate directories and sites to advertise service providers. Your customer is present in these places, so you need to create a buzz there.
Request your consumers to provide feedback on your products on these sites and forums. Answer industry-related questions on popular platforms like Quora and include links to your site in them. Get in touch with reporters and provide them with sources on your area of expertise for news stories.
Host seminars and workshops on relevant topics. Guest post on famous blogs in your industry. Court prominent influencers and ask them to review your business.
Be a planner, not a spammer.
This one cannot be stressed enough. You think your social media looks like the Sahara Desert with no signs of life, so you decide to post more. Now you've been continuously posting after every 3 hours on each social media handle about your new offers. You start sharing things and comment on every single post on your timeline. You answer three questions in 3 days on community forums. After a week of this activity, you fall back into the same habit of not posting. Your customers and subscribers will soon lose interest in your product and move on.
Do you know? How Much Time Does the Average Person Spend on Social Media?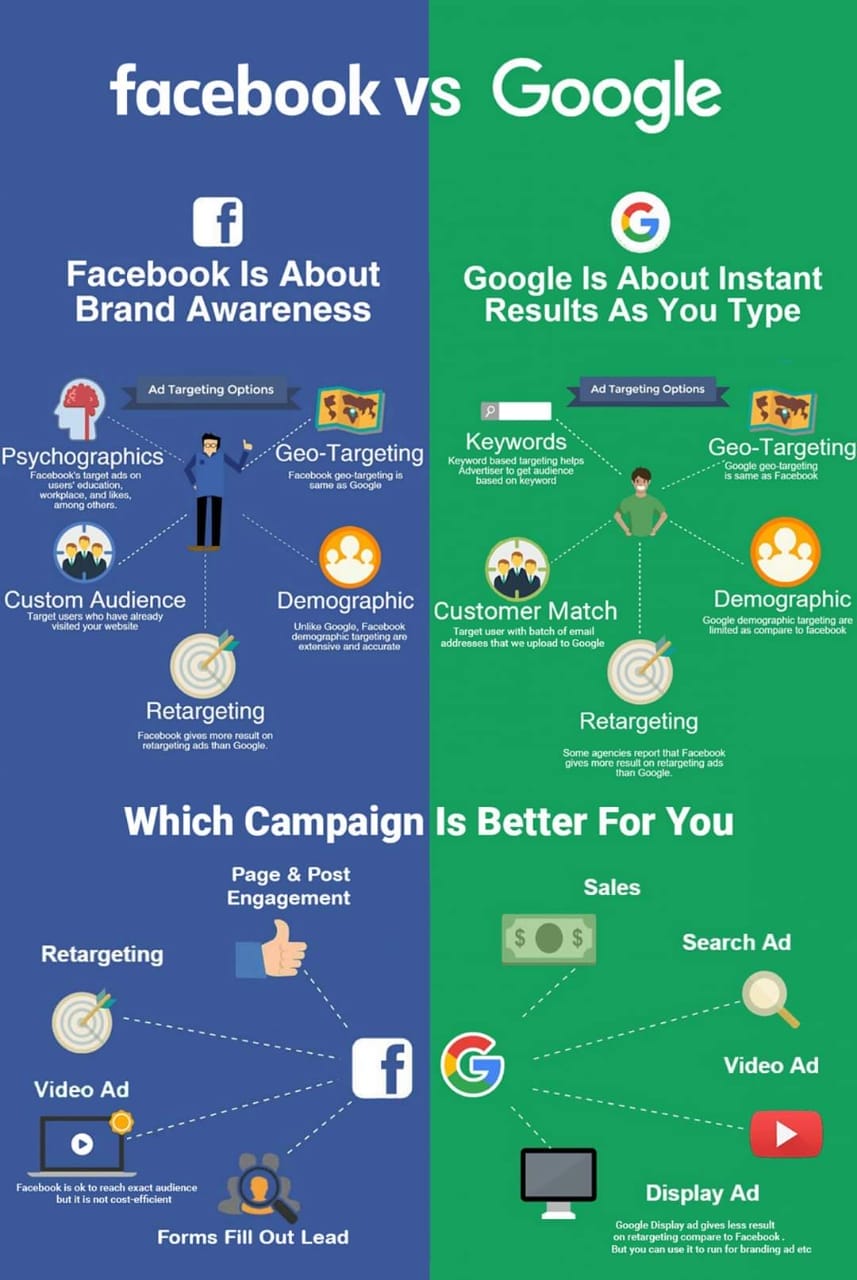 To get the best out of your online presence, you must be mindful of when and what to post. Every business has its ideal metric of posting. Please focus on the frequency of your posts and the time you post it. Also, make sure your posts are cohesive with your brand image. If you have a high end, luxury products don't try to sound fun and hip. It might rub your customers the wrong way.
Be crazy! Use your business merchandise every chance you get. Thinking of going to the local park for a run? Wear that company t-shirt.
If your product is wearable in public, never step out without it. It shows that you trust your product and are proud of it.
Use your car as a moving billboard. You can get car magnets or call a professional paint job to make it more eye-catching.
Just make sure that all the relevant company information is provided on the sticker. Add your unique QR code on the car as well. You can also add the brand slogan on the sticker to make it stand out.
There are a lot of ways to advertise your business. No one is a born expert in this field but yes, you can have professional digital marketing coaching online from industry experts. Just keep on working on marketing. Some tactics might not offer you immediate results, but they will eventually make your business popular among people.