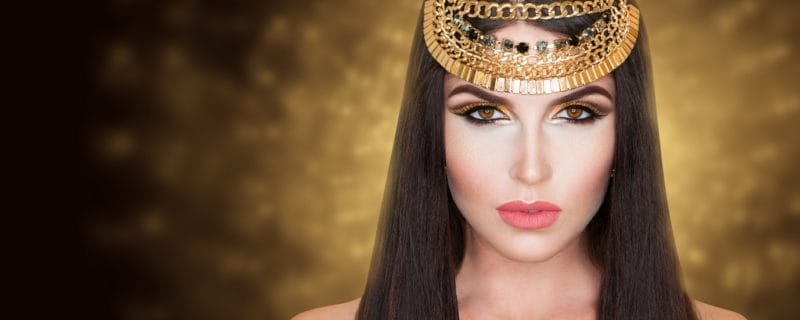 Did you know that for all the glitz and excitement of the blackjack and roulette tables in a Las Vegas casino it's the slots games that make the most money? It's logical when you think about it. There are literally hundreds, and sometimes thousands, on the gaming floors. And a big win on almost any one of them can greatly outstrip the amount that you can win on other games. You only have to look at some of the biggest ever winners to see how true this is.
But it's not just the chance of winning life-changing amounts of money that appeals to players. Most slots have a very strong theme designed to strike a chord too. These range from links with mega box-office movies to games which conjure up ancient worlds and ancient characters. After all, these have also proved to be winning themes in video games which can take us back to anywhere from the glories of the Roman Empire to Ancient Persia.
Take a trip back in time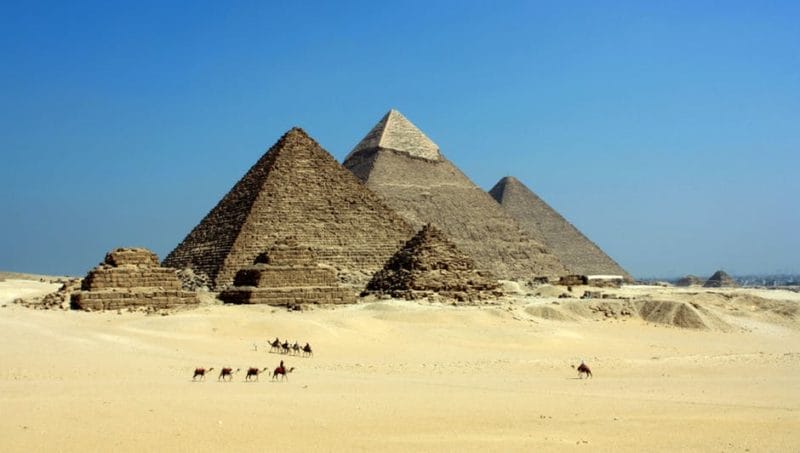 Another big favorite is Ancient Egypt and one of the oldest and most popular of these slots is the staple Vegas casino classic, Cleopatra. Its reputation grew as more and more players headed straight for it, attracted by its relative simplicity as well as the seductive charms of the legendary Cleopatra, famous for capturing the heart of Julius Caesar and meeting an untimely end thanks to the poisonous bite of an asp.
The game's huge success in bricks and mortar casinos meant that it would surely not be long until it was converted for online play – as it has been by the leading developers IGT who have created a game that is just as captivating as Cleopatra herself.
To start with the most basic information about the game, the slot has a total of 5 reels with no less than 20 potential pay lines for gamers.
One of the very best features of the game is that it is ideal for every budget. You can play for just a small stake per spin or, if you fancy taking your chances and are looking for a big win, you can bet a whole lot more. So, it's really a question of how lucky you're feeling, as well as the size of your bankroll.
In terms of the symbols that you can expect to see on the reels, there's a link to the more traditional kind of slot with high card symbols, and these are the ones that tend to signify the smaller sizes of the prize. Nevertheless, the authentic Egyptian graphics of the game do make sure that they're in keeping with the overall design. Then there are a number of symbols that are most commonly associated with the land of the pyramids.
These include the Eye of Ra, the flail and the crook. But the ones that you really want to see popping up on the reels to give you the biggest chances of winning are the cartouche, the lotus flower, the mystical scarab beetle and, naturally, the beautiful features of Cleopatra.
You'll be pleased to learn that the game comes with a whole host of features designed to boost your winnings and maximize your playing time.
The first to mention is the scatter card represented by the Sphinx. This iconic monument, famous for its riddle, certainly comes up with some great answers for you. If any two of the scatter symbols appear anywhere on the reels it automatically doubles your stake. Go one better and get a total of three scatter symbols, then the stake multiplied by a factor of five. And it doesn't end there. Multipliers of 20 and 100 are also on the cards if you can land four or five Sphinxes respectively.
The Cleopatra Bonus
At this point, it's also well worth saying that in addition to bringing you automatic multipliers, three, four or five Sphinx scatter symbols will also trigger the Cleopatra Bonus – but what else would you expect from a Cleopatra slots game? Although calling it a bonus round may not be 100% accurate, that's because getting three or more scatter icons will not only result in a payout, it will also mean that there are 15 free spins. Who knows where this could lead because, throughout the period of your free spins, all the payouts will be tripled.
It gets even better too. That's because you can also re-trigger the free spins during this round and if everything goes your way you can potentially round play up to 180 times before the game starts taking your stake again – that's an incredible twelve times your original free spins.
Moving on to the potential for wilds, you'll find that as well as being the highest paying symbol, Cleopatra has a dual function. Get one or more of the wild icons and it's going to act as a substitute for any other of the symbols on the reels, with the exception of the Sphinx scatter icons. And when you do get a wild it not only helps you get a winning pay line, it also doubles your winnings at a stroke.
The Cleopatra Jackpot
While all this is great for players, things get cranked up to a whole higher level when we get on to the Cleopatra bonus. In this, if you get five Cleopatra symbols in a row across the reels then you're in for some serious winnings. Maybe not enough to buy the treasures of Tutenkhamun but pretty impressive all the same. That's because it will amount to 10,000 times your stake for the spin. Considering that this is a non-progressive jackpot it will be hard to find a better opportunity for a big win than this.
So that's about all you need to know about the game itself. But play it and you'll find that it has a whole host of other features that make it even more enjoyable. These include the atmospheric Egyptian music and sound effects as well as the spoken encouragement of Cleopatra herself. It's also a comparatively simple and straightforward game to play.
So next time you feel like a trip down the Nile, along with the prospect of winning a pharaoh-sized prize pot, then we really would encourage you to give the Cleopatra slot a try. We're sure that you won't be disappointed!