Vietnam culture is preserved in its capital city Hanoi and travelers can feel it. Travelers can explore ancient citadel, temples, stunning wilderness and unique theater in Hanoi. At different turns, you enjoy the beauty, entertainment, and education this 1000-year-old city offered.
The next itinerary on your list is Da Nang, Vietnam's third-largest city with a perfect blend of traditional and modern culture. As Da Nang lies on the coast, travelers get to enjoy water sports and the beautiful countryside. The question arises on how to travel from Hanoi to Da Nang.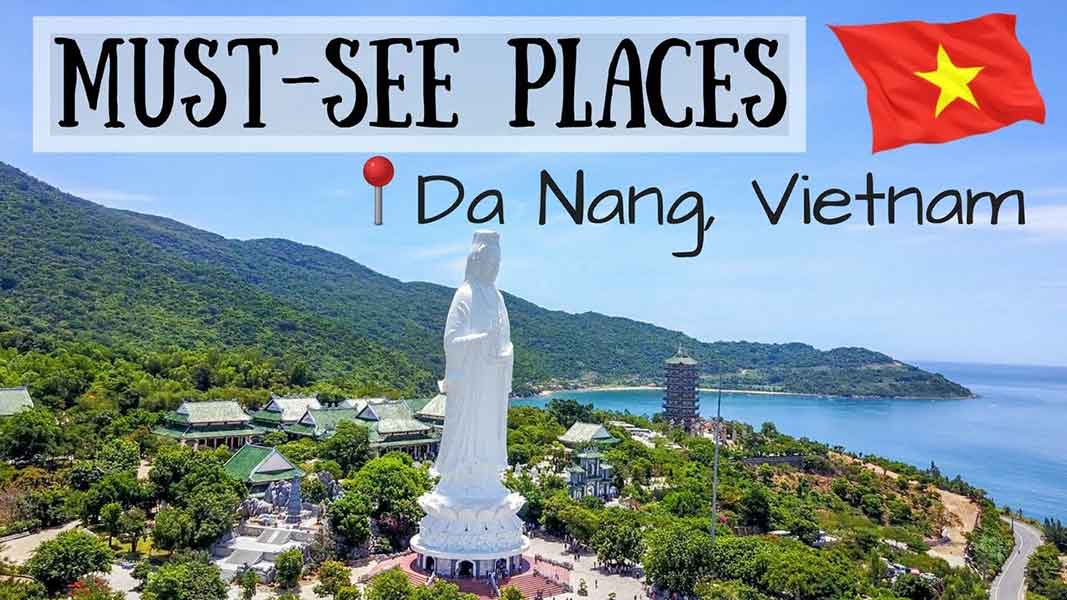 How to reach Da Nang from Hanoi?
The distance between Hanoi and Da Nang is 780 km by bus or train. You can even choose a direct flight to Da Nang. The travel time by train from Hanoi to Da Nang is 17 hours. You can choose a private VIP cabin including 2 berths from bookaway.com.
The travel experience by rail is interesting. Overnight train travel is possible with soft beds. Just dream about all the historic attractions you will be able to see on reaching Da Nang.
Historic attractions to explore in Da Nang
The Marble Mountains for climbing
Five Element Mountains or Ngu Hanh Son is a cluster of limestone and marble hills including plenty of tunnel, caves and Buddhist shrines waiting to be seen and explored. The Marble Mountains are 7km away from the city.
According to ancient folklore, a dragon appeared from the sea on the beach, where an egg was laid. After 1000 days, an attractive lady was born. The eggshell remains developed into the Marble Mountains, which travelers see today!
For centuries, the Marble Mountains offered a haven for worship to Buddhists and even the soldiers. The hills were also mined for valuable gemstones, which is currently prohibited. You can climb the mountain peak and enjoy the spectacular landscape over the whole area.
Cham Island for snorkeling
Cham Island is worth a visit as it is a great place to spend a day outside Da Nang city. The underwater marine is quite an experience for snorkelers. They can even add a unique underwater walking experience under their belts. The delicious seafood lunch menu is appealing!
Two-wheeler ride tours to Son Tra Peninsula
Son Tra Peninsula is a lush green rainforest, which juts from the city into the sea. The massive place is spread across 4000 hectares, so rent a two-wheeler like a motorbike or a scooter to explore the nature reserve.
Sunbathe at My Khe Beach
On Da Nang's eastern coast lies the 20 mile stretch of beautiful beach called My Khe. Lots of water sports can be enjoyed along with relaxing and sunbathing on golden sand in hot afternoons. Jet skiing, surfing, snorkeling, etc. are some great activities to boost your adrenaline.
Explore indigenous history at Cham Museum
For more than 1000 years, the Cham civilization lived here and has constructed iconic structures across Vietnam as the My Son ruins. Historians can explore the Cham museum loaded with a rich collection of ancient artifacts, carvings, and statues dating from the 7th to 15th centuries.
Watch Dragon Bridge show
Dragon Bridge covers a massive 666 m and is assumed to be the longest bridge in Vietnam. It is in a dragon shape designed to represent Good Luck. Every weekend at 9 pm, walk down the waterfront to watch a show that the bridge gets lighted up and the dragon spits water and fire from its mouth.
Enjoy views passing the Han Van Pass
For great panoramic views navigate the 21 km pass, which is situated 500 m above sea-level. There is a fort you can visit, which was built during the French colonial era and used as a bunker during the Vietnam War. Rent a scooter and enjoy the ride enjoying the beauties Mother Nature has bestowed.
Join a cooking class
You will be taken to the local market for picking ingredients needed to prepare some tasty Vietnamese cuisine. You will also be given a tour of the working farms to see how locals tend their fields and even enjoy picking fresh vegetables.
A range of Vietnamese dishes including papaya salad, spring rolls, and pho will be taught. These cooking skills can be taken home to wow your friends!